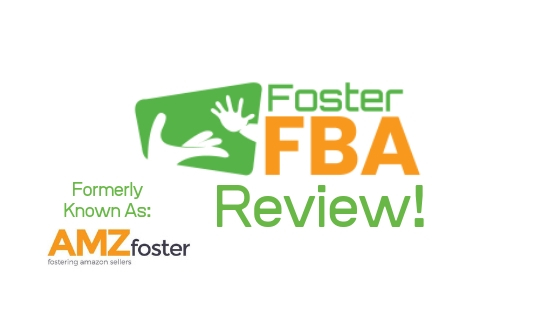 As we continue through our ongoing series of in-depth reviews of Amazon seller tools, today we come to FosterFBA.
This tool/service has actually recently undergone a rebranding and the new name hasn't quite caught on amongst the masses yet, so there's a good chance you know of it as AMZFoster.
Whereas most of the individual features have stayed the same, FosterFBA has made a point of improving their language and website along with the rebranding, and their offerings are as high quality as ever.
FosterFBA aims to be a complete range of products for the discerning Amazon seller, along the same lines of other comprehensive packages such as Sellics, CashCowPro and Helium10, but with a much higher focus on services carried out by actual people as opposed to automated software tools (although those are here too!).
Despite all of this, FosterFBA's main focus is on keywords – and it definitely makes a name for itself in this arena.
The main functions you can expect FosterFBA to help with are:
Keyword research
Listing optimization
PPC management
In their own words, FosterFBA specialises in extracting competitor keywords.
In fact, it can even take competitor keywords directly from Amazon, something no other tool has the ability to do.
There are certainly some other tools that offer a great deal of help with keyword research, however, so let's break down all of the features of FosterFBA and see how well this compares to the competition!
What does FosterFBA Do?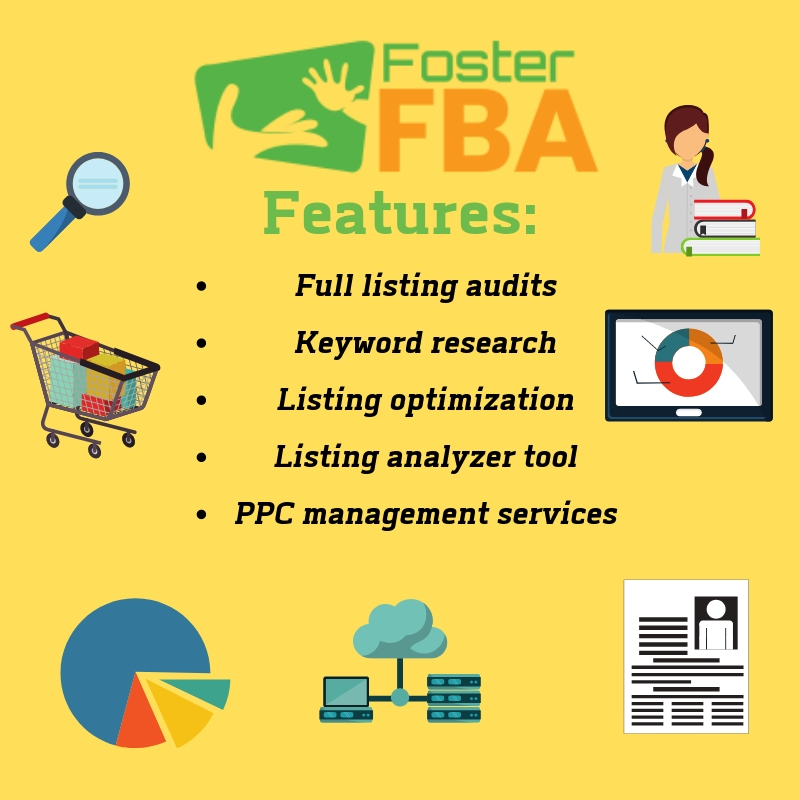 FosterFBA's offerings can be filed under 3 main topics:
Listing Optimization
Keyword Research
PPC Management Services
So let's go a little bit deeper and take a look at exactly what's included in each one on an individual basis, and what you can expect to pay for them:
Listing Optimization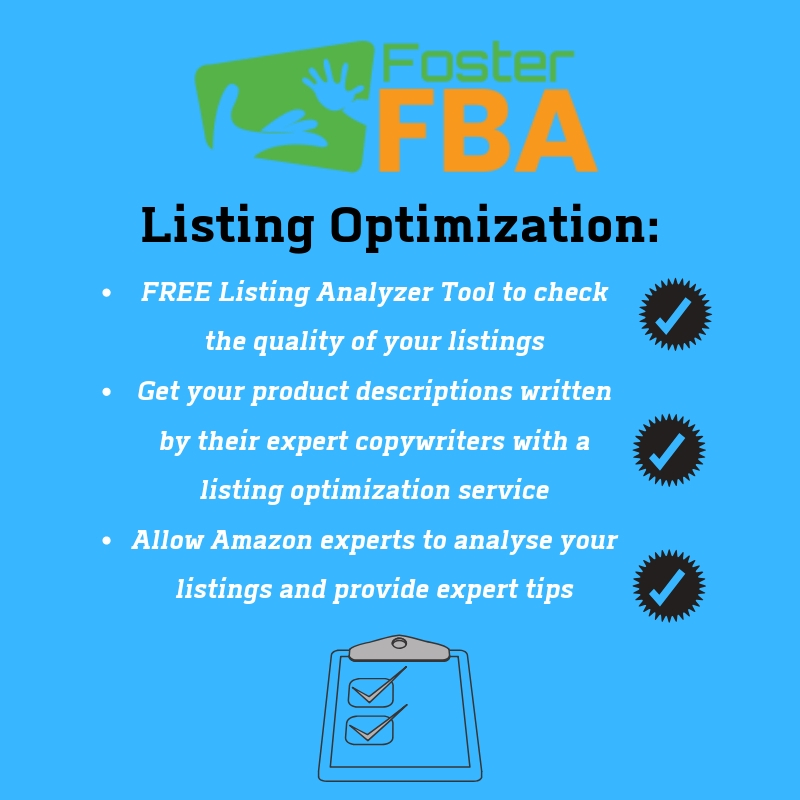 The lines between automated tool and managed service are a little blurred here, but this is part of what makes FosterFBA unique.
There is a completely free, completely automated listing analyzer tool that checks your listing against a variety of factors that the FosterFBA team believe every listing should have, and then provides you with a Listing Score for each of your ASINs based on how many of these factors you've effectively made use of.
This alone isn't going to get you too far, but it's a great place for beginner Amazon sellers to scan their listings and see if they're missing anything crucial that could lead to further conversions.
You may find at this point that your listing is only missing one or two things that you can easily add yourself, in which case you're virtually done here!
But if there more suggestions than that, the next logical step is to get a full Listing Audit.
This is essentially the same thing except done manually and in much more depth, so FosterFBA's expert Amazon analysts will go through your listing in detail to provide personalized insights and tips on how to make improvements and dominate your niche.
Once again, you can simply implement the resulting additions yourself if it's easy enough, then sit back and enjoy the boost in sales that will likely result.
If you want to go a little further, though, you can pay for a Listing Optimization which involves their experienced copywriters manually improving your listing with custom-written keyword-optimized copy.
All of these steps are self contained so you can do one or all of them, whichever feels right for your listings.
Personally, we recommend going all of the way if you can afford it, as they genuinely do know what they're doing. For experienced Amazon sellers who have done this all before, you can save a lot of money by doing everything yourself, but for new Amazon sellers who need the help setting up things effectively, FosterFBA's services provide high quality results at incredible value.
Keyword & PPC Research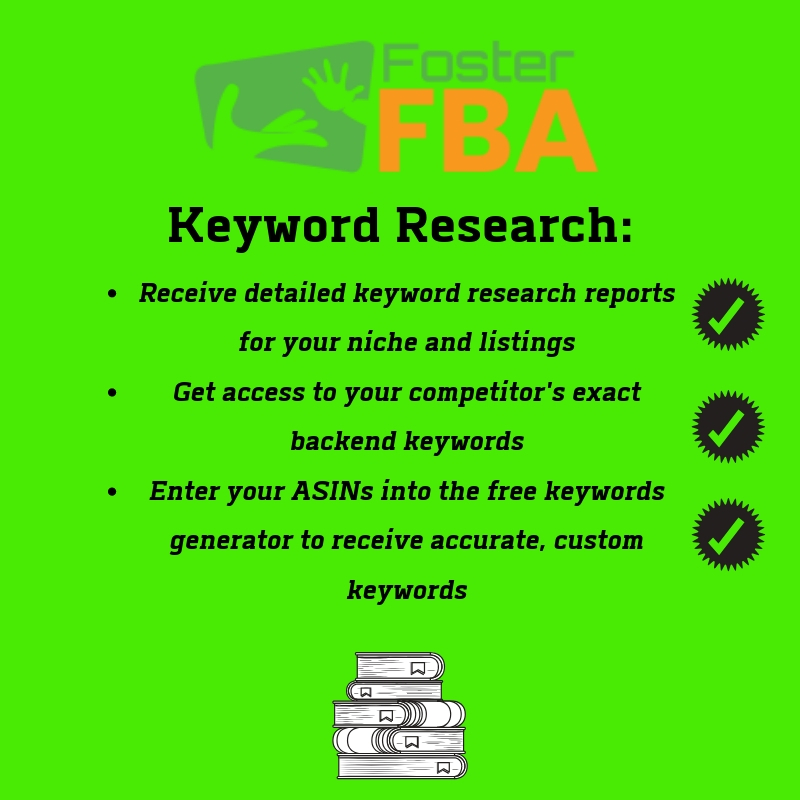 When it comes to keyword research, FosterFBA offers a variety of potential tools.
First up we have the Amazon keywords generator: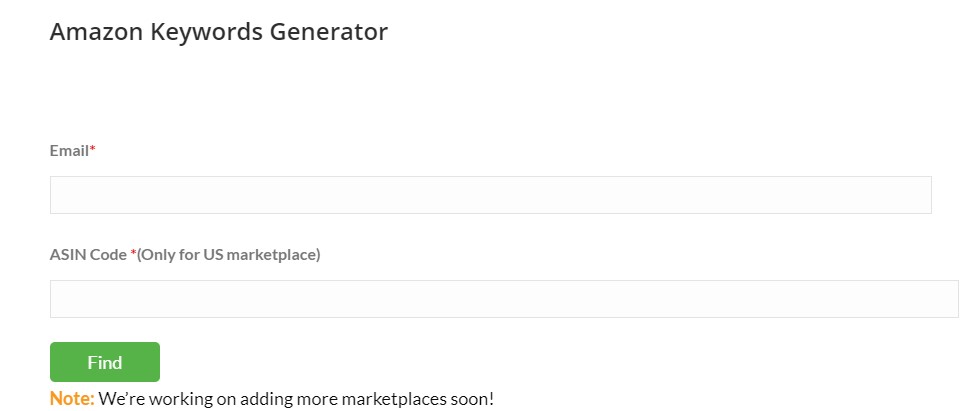 This analyses your listings to learn about it's niche and competing products before providing relevant and appropriate keywords based on the data in Amazon.
We did have varying results here with a few results that weren't quite relevant but for a free tool that provides keyword ideas, it still has to be commended for the amount of genuinely usable ones we came across.
They also provide a full master list of keywords including sales volumes data pulled directly from Amazon.
One great feature is the list of "money keywords" – FosterFBA will pull the top 10 keywords that are bringing the most sales to your top 8 or 9 competitors, allowing you to immediately add these words to both your listings and PPC campaigns in order to begin winning orders from your competitors in search terms you may not previously have been aware of.
FosterFBA also offers Super URLs, a popular feature that has been historically offered by many other Amazon tools.
Super URLs essentially work by telling Amazon that you've searched a certain organic keyword when you haven't, meaning any order that you receive via a Super URL increases your rank for your chosen keyword.
It sounds a great idea and has worked for many, but it's also kinda cheating.
Frankly we didn't use this and neither should you – why? Because while the strategy is a clever one and has been proven to work previously, Amazon has made it clear they aren't happy about it and reviews have been found to be removed in large numbers when Amazon has realised that the reviews come from orders made via Super URLs.
As you likely know, Amazon can pull the plug on things like this at any time, or even negatively impact rankings for those they find to be breaking their terms of service, so our honest recommendation is to ignore this feature.
Although, it's your risk to take and if you do your research and decide it's worthwhile, more power to you!
Luckily, the keyword features on show here are varied, powerful and numerous enough that ignoring Super URLs doesn't remove too much value from the overall package.
Listing Advisors & PPC Managed Services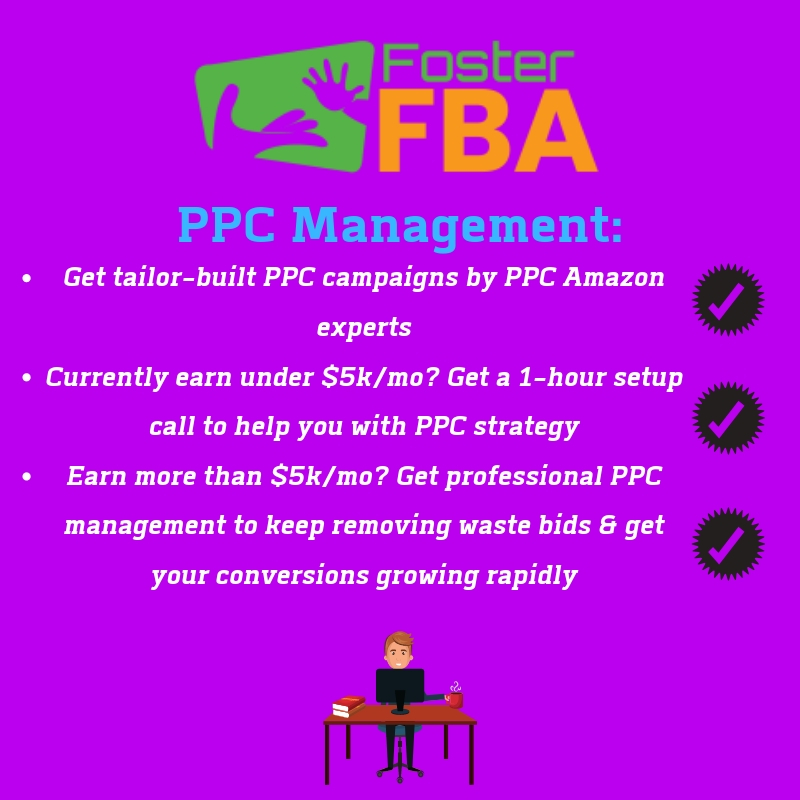 FosterFBA can also turn those keywords they found for you in the research stage into money again through your Amazon Sponsored Products campaign.
For those who are just starting in selling on Amazon or who have a relatively small business, FosterFBA offer a 1 hour call where they will explain to you the basics of their PPC process, set you up with the right budgets and bids, and help you get off to a good start.
If you're already set up and doing over $5k per month, they'll offer you a dedicated PPC manager who will spend some time monitoring your listings before providing tips and recommendations on how you can remove unnecessary spend, find new clicks and conversions, and earn more than ever.
This also includes biweekly PPC reports to keep you on top of what's going on and avoid missing anything.
FosterFBA Pricing
The price of FosterFBA varies quite a bit depending on the features you need, so let's break down the differences and see how much you can expect to pay if you decide to use FosterFBA's services.
First things first, here are the prices for a Full Listing Optimization carried out manually by the team's copywriters: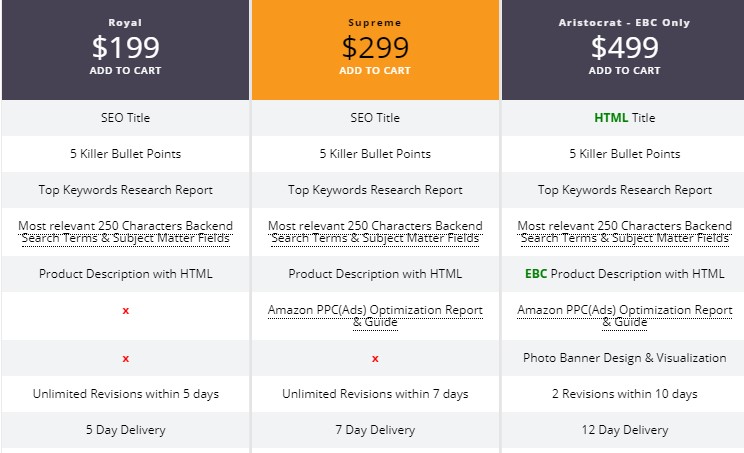 For most people the Supreme package will be by far the best value at $299, but if you're Brand Registered you'll want to go for the Aristocrat package for the Enhanced Brand Content.
The above packages also come with a free PPC guide to allow you to boost your sales through that route by using the keywords the team comes up with for your listings.
Next comes the keyword research packages: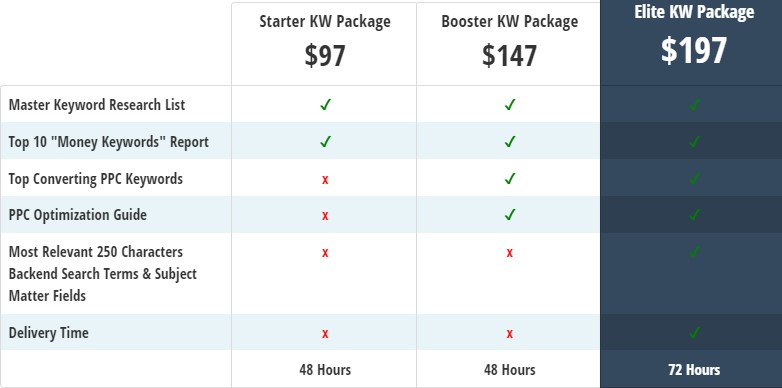 For $97, $147 and $197 respectively, the FosterFBA team will conduct full keyword research including recommendations for keywords to target, the top 10 money-making keywords in your niche, and more.
Whereas the above listed prices are one-off payments that can be done as often or as rarely as you choose in order to support product launches and marketing campaigns, if you decide to go for the full PPC management strategy, you'll need to pay one of the following ongoing subscriptions depending on how many SKUs you want help marketing:

We were pleasantly surprised at the value on offer here, and while there are cheaper PPC management solutions out there, FosterFBA's offering is a good one without a doubt and will be worth the price for many FBA sellers.
Are there contracts?
No. The PPC management service can be cancelled at any time, whereas all other features are on a pay-once basis as opposed to a subscription.
Which Amazon marketplaces are supported?
You can use FosterFBA in the USA, Canada, the UK, Spain, Germany, Italy & France when it comes to keywords and competitor search terms. When it comes to hiring them for listing optimization, this is open to any English speaking marketplace.
Final Breakdown
Positives:
Get competitor data that you can't get anywhere else, and that is so unique that ourselves along with other marketing experts have been unable to explain how Foster FBA get it
High-quality copywriting services that are likely to boost conversions
Excellent PPC management services that will help boost your business
Detailed competitor reports
Excellent value and low prices for what you get
Negatives:
The issue with extracting data from Amazon that nobody else has access too is that Amazon could cut it off at any time
Conclusion:
FosterFBA's range of services and tools are extremely high quality, and their competitor analysis and keyword data is unmatched.
If you're looking for a way to boost your Amazon business to the next level, this team can certainly do it for you.
They also provide great customer service and have an army of satisfied customers, which is always a good sign.
Some may prefer an automated tool that gives them full control over everything without needing any specialist knowledge or experience, and for those people software-based tools such as Helium10 will likely be a much better proposition.
However, having a team of experts working on your business certainly isn't something to shake a stick at, and the results they create here are impeccable.
The AmazonSEOConsultant Verdict: 8/10
Is it difficult for you to find the resources or time to manage your Amazon business and scale it the way you'd like?
Would you rather have the #1 Amazon marketing agency handle your listing optimizations, product rankings, pricing, feedback management strategy. or even all aspects of your Amazon business?
We provide services ranging from full partnerships and Amazon seller account management to one-off product rankings you won't find anywhere else.
To learn more about how we can offer results and rank positions that nobody else can, take a look at our case studies to see the unbelievable increases in rank, sales and profits that we've already achieved for 100s of clients thanks to our unique, self-developed Amazon ranking process.
Or, to get in touch directly and discuss what we can achieve for you, simply request a proposal now!