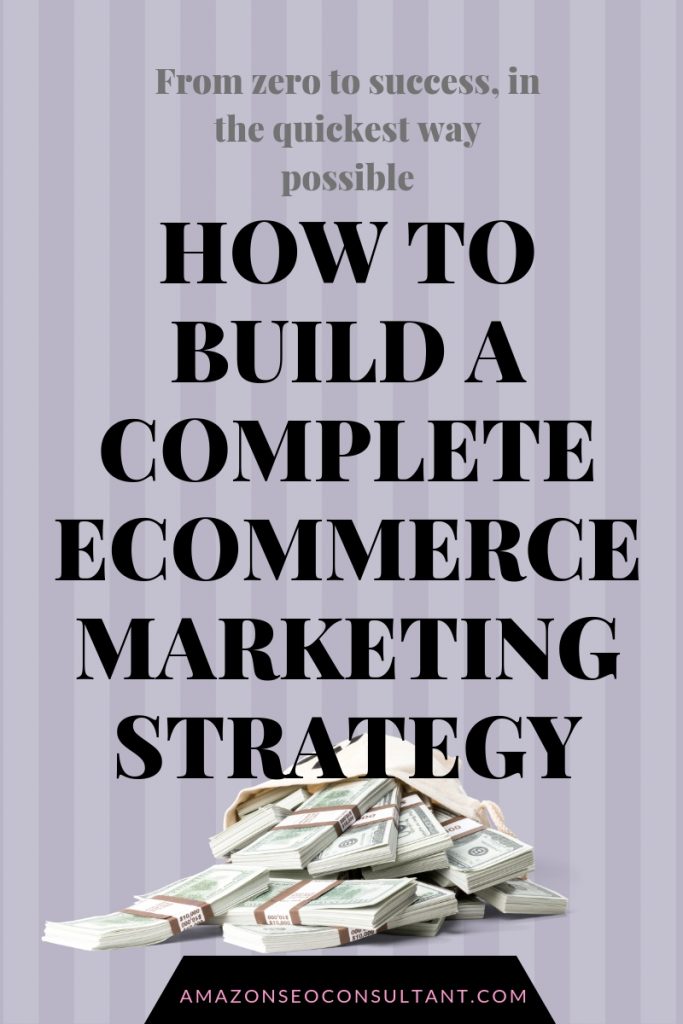 Many people have grand ideas for eCommerce, but fail on the execution.
Knowing what you want to sell online is one thing, but knowing how to do it successfully is something completely different.
If you have big aspirations for your online business, but aren't sure what steps to take to achieve success, we've got just the article for you!
There is so much competition online these days that if you just get your product out there and see how well it sells, you are pretty much guaranteed to be disappointed.
However, with a detailed and effective marketing strategy, and most of all patience and commitment, you can absolutely make it work.
After all, eCommerce sales in 2017 totalled $2.3 trillion, but estimations for the rest of 2019 are for them to almost double to $4.5 trillion.
In such a healthy, growing market, there's no reason you can't make a big splash, as long as you take your time to plan a proper marketing strategy and use all the tools you have at your disposal.
We will also provide a simple marketing plan example at the end that you can take and beef out to use as a reference.
With that in mind, let's begin our guide to building an effective online marketing strategy:
Set SMART Goals & Targets
There is almost nothing in business more important than setting goals and targets.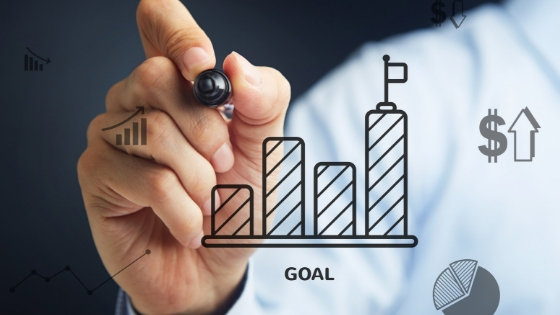 In fact, the only thing that's undeniably more important is making sure your targets are SMART:
S-Specific
M-Measurable
A-Achievable
R-Realistic
T-Timely
As long as you set goals that are all of the above, there's not much that can stop you achieving them.
The huge benefit of such targets is that they provide a frame of reference for your progress, so you can check back every now and then and see how well you're progressing on your targets and get an accurate measure of how well things are going overall.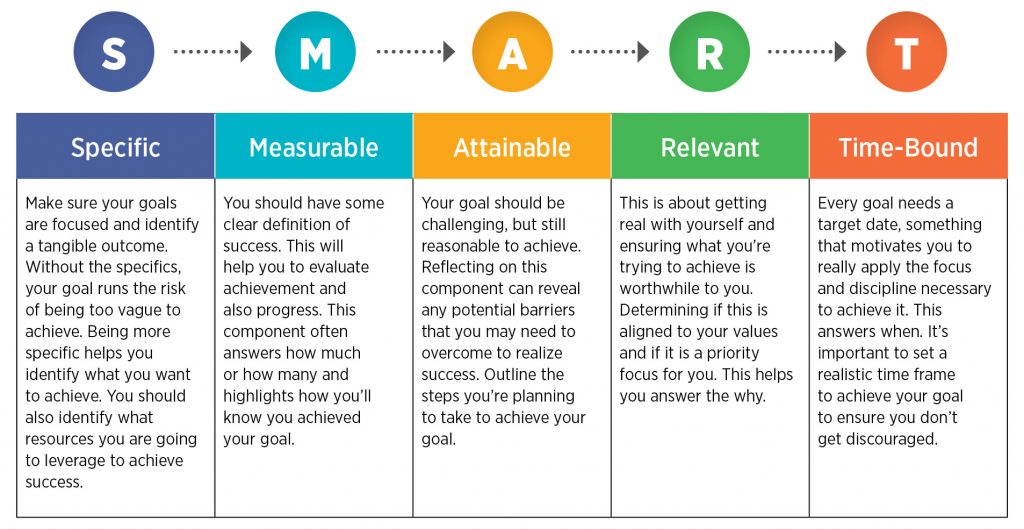 Some examples of targets could include:
Entering a specific market (or creating one)
Increasing your channels of distribution
Growing existing revenue by a certain percentage
Reach a specific amount of monthly sales
Reach a specific amount of monthly repeat sales
As of right now, you don't need to worry too much about how you'll achieve these goals – during the eCommerce planning stage, they are just to provide benchmarks for what you can achieve, by when.
As long as you've been reasonable and made sure they are achievable, the rest of this list will be packed full of ideas to get you there:
Know Your Target Market Inside Out
Anybody who has made eCommerce business plans before, or worked in marketing, will tell you the importance of demographics.
The more you know about the type of person that would be interested in your product, the more easily you can target that person specifically with your marketing strategy.
This includes the obvious details such as:
Gender
Age
Salary
Hobbies & Interests
Location
But there are also some slightly less obvious ones you should take into account such as:
Favourite books
Favourite TV shows
Downtime hobbies
Creativity
All of this comes together to give you a full picture of your target audience.
By the time you come to write your first piece of marketing material, you should know your demographic so well that you are able to easily answer questions like:
What problems do they regularly experience?
How does your product solve these problems?
How does no longer dealing with these problems improve their lives?
What might influence their purchase?
What kind of information would they want to see before being 100% sure of a purchase?
If you can answer all of those questions, you are starting your marketing campaign from an excellent position, and you can plan advertisements and written copy that appeals to your target audience on a personal level and converts them more effectively.
Once you have this knowledge, you can use it to ask even more advanced questions like:
What percentage of this target market has historically bought from you?
What percentage has bought from your competitors?
If the competitor percentage is higher, why?
What percentage doesn't buy products for this at all?
What could convince them that your product will improve their lives?
How much revenue would you be making if the entire demographic bought from you?
How close can you reasonably get to that number in a year? Two years? Ten?
There is one really good trick you can use to keep all this information in one, easy-to-read place and use it as a reference, and that's called persona marketing:
Build & Maintain Accurate Personas
A marketing persona is when you essentially fabricate a fictional character profile based on all the demographic data we mentioned above.
This gets all of your team on the same page and keeps the target audience in sight, preventing anyone at your business from getting mixed up or losing track of who you're supposed to be targeting at any point.
This is a great tool for making sure your marketing copy, images, customer communications, social media pages and everything else are aligned to the same targets and individually optimised to be as attractive as possible for your specific audience.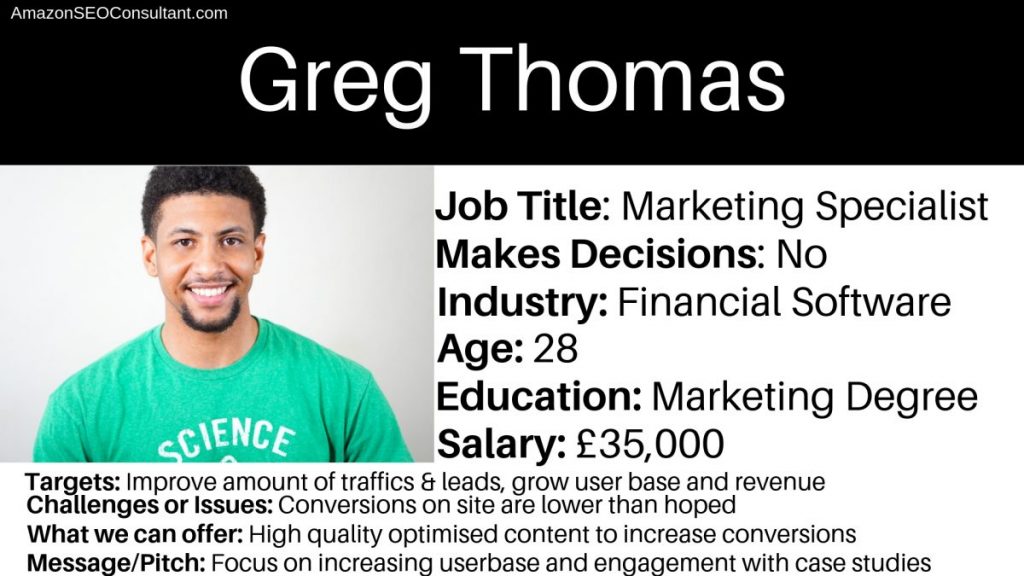 We have previously written an in-depth guide to persona marketing for online businesses so we highly recommend going through that after you're finished reading this post to wrap your head around persona marketing in more detail.
Compare Your Situation to That of Your Competitors
It's important to be aware of the current market as of the time you're entering it.
This includes detailed research on your competition, their strengths, weaknesses, and how you can align yourself to take advantage of those weaknesses.
We highly recommend surveying your customers at this point – they know what appeals to them, what doesn't, and the steps you should take to be more attractive better than you could ever figure out without them.
Outside of surveys, another good way to learn about this is to read your competitor's reviews on Amazon or Trustpilot – especially the ones that aren't particularly glowing.
This allows you find answers to questions like the following, straight from the horse's mouth:
What was the product missing that the customer expected or wanted?
How can you make sure your product fulfils this desire?
This isn't just about comparing the product itself, either.
It's also your chance to look at pricing, shipping options, promotions, customer service, and any other aspects that could convince a customer to purchase or to turn away.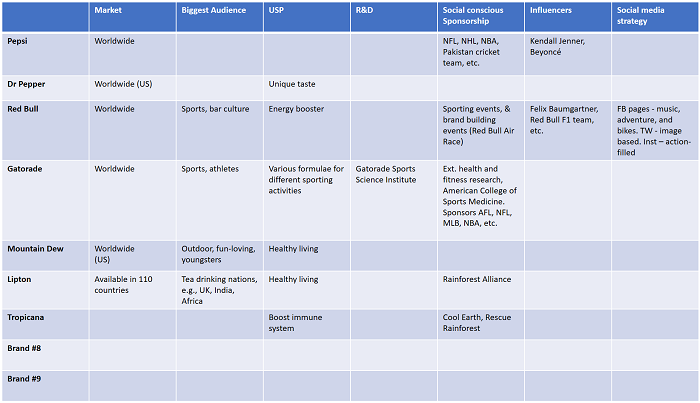 Anything your competitors are doing better than you is a chance for a potential customer to buy from them instead, so eliminate these early to protect your business in the long run and free yourself up to start building what you're doing better than them.
Of course, when analysing your position in the market, you should take any partners you have into account too.
For example, selling products from a distribution partner at 25% less than they sell it for themselves could well lead to them getting annoyed and cutting off your supply.
Be Thorough with Your Keyword Research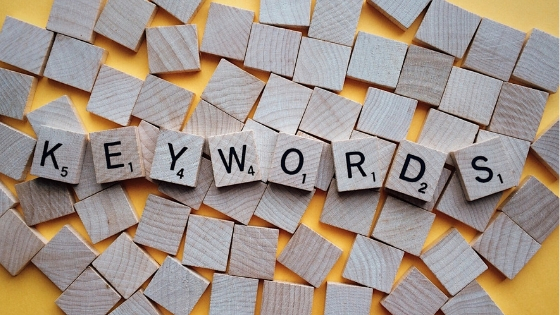 Ok, so now that you are aware of your position in the market and that of your competitors, your next step is to 10X your keyword research, allowing you to outrank your competitors in Google, pop up where they aren't, and win sales from wherever possible.
To do this as efficiently and effectively as possible, you will need a good keyword research tool.
Our recommendations are Keyworx for Amazon keyword research, and AHRefs for Google keyword research.
These are the two most powerful and most well-designed options on the market in our opinion, and AHRefs has a variety of excellent tutorials that can give you new ideas for researching and optimising for keywords other people simply haven't thought of.
The beauty of these keyword research tools is that they allow you to:
Type in a search term you would like to be ranked for
Enter the URLs of the top results for that search term and learn what keywords they are ranking for
Target these keywords more comprehensively and with more authority than they have
Find keywords they haven't ranked for, including longtail keywords, and optimise for those too
Hopefully, you can immediately see the power this gives you to place yourself amongst some of the top ranking sites for your search term.
You want to not only build a list of keywords for the core pages, product categories and products on your site but find some high-quality content ideas too.
For example, if you're selling GPS trackers, and "how to fit a GPS tracker to a car" is a commonly-searched term, writing a guide on that topic and filling it with appropriate keywords will bring valuable, relevant traffic to your site and teach them that you're an authority on the topic, while giving them a chance to buy from you!
But, if you've already done your keyword research, optimised your pages and created valuable content but are still unable to outrank the authority sites in your niche, what could be the missing piece?
Let me explain:
Backlinks, Backlinks, Backlinks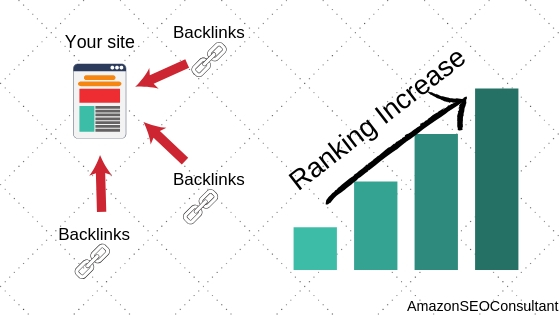 Backlinks are essentially links from other sites to your own, and they are how Google learns that your site contains valuable information that people will want to see.
When it comes to building backlinks, the aim of the game is quality over quantity.
This means you want to reach out to quality outlets in your niche and get links from them – ideally in a mutually beneficial way that will help their readers.
There are a ton of link farms and directories out there that offer hundreds of free backlinks, but Google knows how to spot these and will rank you down if it believes you are trying to benefit from unearned links.
Once you have a live website and enough content online, you need to build a backlinking strategy and keep at it so that your site's overall authority in Google keeps rising.
This leads to increases in rank which not only means an increase in sales but that people start to view you as an authority, leading to your pages naturally earning further backlinks over time.
To go more in depth with how to build backlinks effectively, check out this full guide to building an effective link building plan and also these 7 in-depth techniques and case studies, which should give you all the information you need to go out there and start building authority.
Build a Detailed Email Marketing Strategy
Once people start ordering from your website, you will start building up a database of names and email addresses for customers.
This is one of your most valuable resources since you know all of these people are interested in your products enough to make a purchase.
You can use techniques like offering free downloadable guides or discount codes in return for people's email address, building this list even bigger.
Email marketing has a huge ROI, beyond social media marketing, paid ads and many other eCommerce mainstays, and that's showing no signs of changing with active email accounts expected to reach 5.6 billion by the end of 2019.
You should optimise your email newsletter to increase their open rates, advertise new products and sales, and use as many techniques as you can to bring people back for repeat orders.
However, email marketing isn't just about your regular newsletter. It's also essential to actually use whatever strategy you design.
The automated emails sent by your site should be optimised too – things like emailing a customer two weeks after an order with an upsell, or emailing them a few days after they receive an item asking for feedback all work to increase engagement and mindshare, hopefully leading to repeat orders.
Cart abandonment emails also increase sales, often serving as a reminder to people who were interrupted in the middle of ordering.
Email marketing is an insanely powerful tool, and ideally, you want to get some software like MailChimp to automate it for you, allowing you to efficiently segment and target your audience with different, specifically optimised messaging.
This is an important and fairly complex area of eCommerce marketing, so we will bring you a fully detailed email marketing guide in the near future.
Maximise Your Logistics & Fulfilment Setup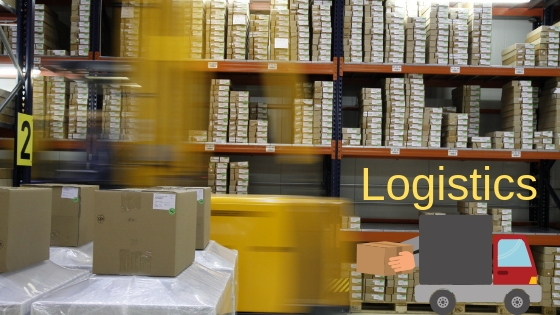 Before launch, you should have a detailed plan regarding how the logistics side of your business will operate.
Are you dropshipping?
Are you keeping stock yourself?
If so, how will you ensure you keep enough space to grow your business?
If you're selling globally, how will you deliver to different regions and are the shipping costs and times in each region attractive enough?
This is likely something you will optimise over time as you learn and find new ways to do things, but it also needs to be planned accurately in advance to avoid a major slip up.
Remember, if another company is selling similar products to you, at a similar price, but with quicker shipping, the vast majority of customers will choose them over you – this means logistics need to be a fundamental aspect of your planning.
Set Up a Killer Content Plan Ahead of Time and Promote Each Piece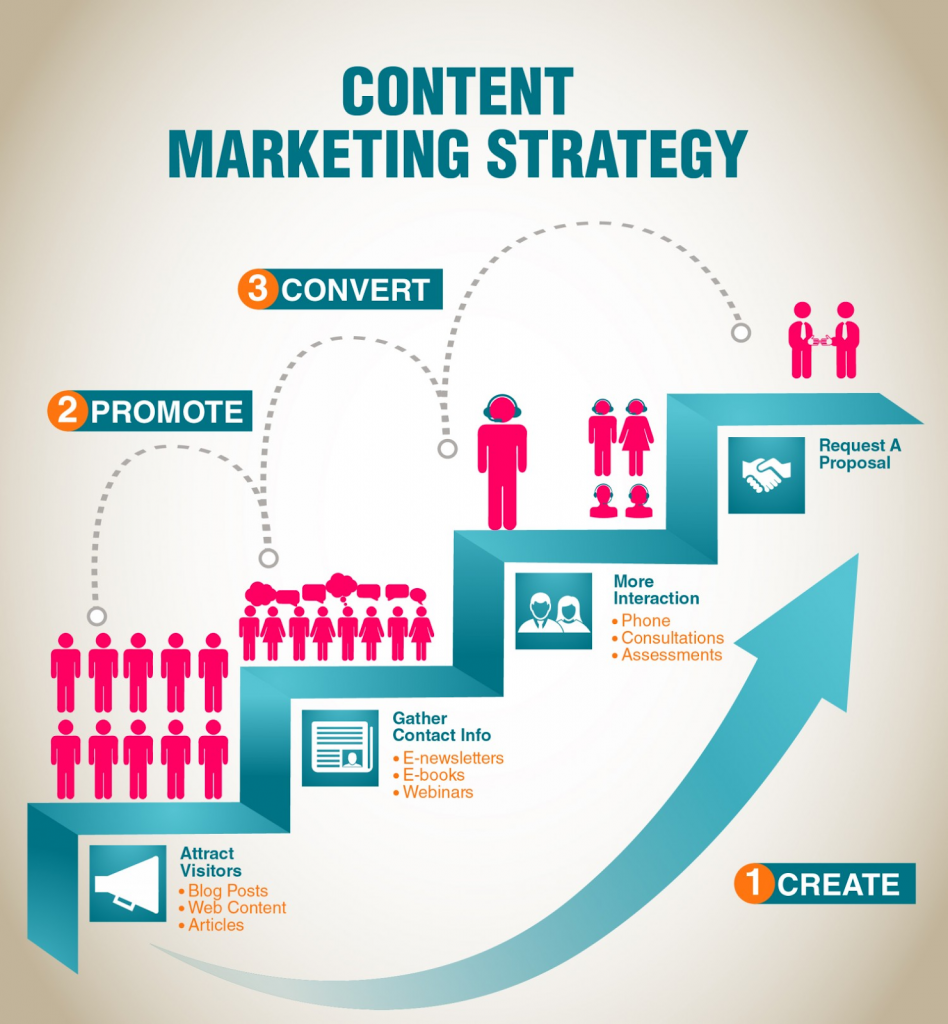 As mentioned briefly above, creating high-quality content on topics your customers would be interested in is a great way to grow your traffic and turn casual visitors into loyal followers, turning you into an authority in the eyes of Google at the same time!
The most important thing is to make sure your content is actually useful – put yourself in your visitor's shoes and create content that would make life easier for them! If it sounds useful but isn't really, people will bounce off your page super quickly which will only hurt your rank in the long term.
The thing about great content is it fulfils almost all of the strategies we've already mentioned – optimising your site for a range of keywords, attracting traffic, increasing your authority in Google, and even attracting backlinks.
With that in mind, you should build out a calendar of relevant content topics for the next year, then work your way through it.
This ensures that you touch on all of the bases in a timely manner and don't write on the same topic twice, making your content strategy work as efficiently as possible.
Of course, creating the content is one thing – but promoting it takes things to a whole other level. Sharing your content on social media, sending it to your email list, and getting people to link to it will make all of these benefits come even more quickly.
Take All Sales Channels Into Account
Even when you've completed your website launch and marketing plan, there are tons of possible sales and marketing channels to help you make more revenue.
These include but aren't limited to:
Amazon
eBay
Affiliate Marketing
Facebook
Twitter
Instagram
Magazines/Print Publications
TV
Physical mail
If you're starting out from scratch and running your business alone, doing all of these from the start will probably be too time-consuming.
But regardless, each and every one of them is a potential route to make more money, so once you have the resources, you will want to expand into them as quickly as possible.
Social Media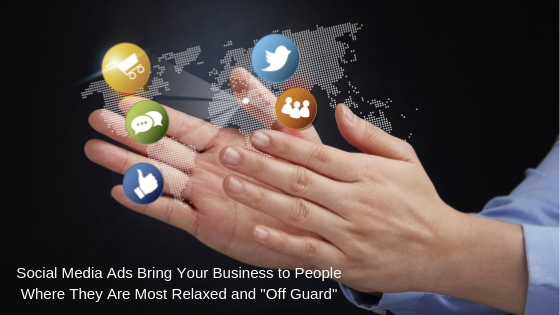 Each social media network works in a slightly different way and attracts a slightly different audience, so before making your first foray into social media marketing, you need to come up with an overall plan for each specific network and figure out what you're hoping to achieve with it.
Running a social media account effectively can:
Increase traffic to your website
Increase engagement with your brand
Improve communication and customer service
Give positive social signals to Google, increasing your SEO authority
Achieving all of those, on all of the social networks, will drastically increase your orders.
Remember, content rules the roost when it comes to social media – just having a bare company page with no content might make a few people more aware of you, but in the long run, isn't going to make a real difference.
Quality images, posts and infographics will make people want to follow you and share your posts, and therefore is the foundation of succeeding with social media marketing.
You should also use it as a way to learn more about your target audiences:
What are they messaging you about?
What posts are they liking and sharing?
Which ones aren't they?
What are they commenting about on your competitors pages?
All of these answers will help you make your social media accounts and your website more effective at both building a following, and converting these visitors to paying customers.
Affiliate Marketing
Affiliate marketing is essentially when you promote other people's products, getting a small commission for each person that clicks through a link on your site to purchase something from your affiliate.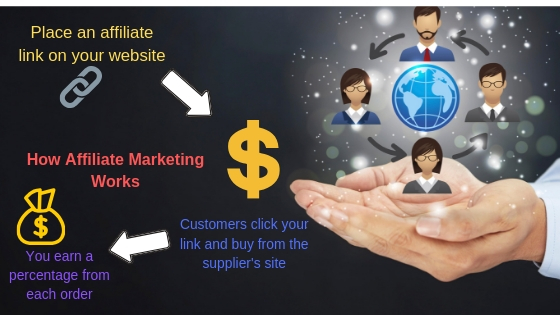 Now, you might be wondering, "why would I want to sell other people's products when I'm trying to set up my own business?"
The thing about affiliate marketing is, it allows you to make money off almost any products that may interest your customers, so is generally used to get incremental income from the sale of products you don't stock or supply.
A good affiliate model benefits both parties – the supplier gets more sales beyond the ones coming to their own site, and you get to share some of the profit.
Plenty of online businesses start out doing affiliate marking only – essentially, running a niche blog and using content marketing to boost their rankings, then using their newfound authority and traffic to sell other people's products.
For a lone trader or new startup, this can be the easiest and quickest way to make money, allowing you to branch out into other areas.
Even for more established businesses, you can use it in the same way to make further revenue on products beyond what you offer, or if you're well known enough, you can step onto the other side, getting sites all around the world to help sell your products and boosting your reach dramatically.
There are even several large affiliate networks dedicated to connecting product sellers and affiliate marketers, which makes it even easier to get started.
Amazon
People often wonder why they should sell on Amazon, since Amazon takes a cut.
The fact of the matter is, Amazon is king of the eCommerce game and is only growing.
In fact, with more buyers starting their journey on Amazon than Google these days, you're missing out on a huge amount of potential sales if you ignore Amazon.
Luckily, it's fairly easy to run an Amazon seller account alongside running your own website.
To learn more about how to do it right, check out our ultimate guide to how to sell on Amazon!
Have a Strategy to Optimise For Conversions in the Long Term
Once you have traffic coming to your site reliably, you, of course, want to utilise a content creation strategy, email marketing and all the other tricks in the book to keep growing that traffic over time.
However, you also need to work on your conversions over time to make sure more and more of that traffic is actually buying.
In order to do this, you need to get into the mind of your users and remove anything that could be a potential obstacle to buying.
This includes things like covering shipping in your product prices so that you can offer free shipping, or at least making the shipping cost clear from the start.
Extra shipping fees that are only shown at the end of the buying process are one of the biggest causes of abandoned carts.
There are plenty of other techniques you can use but sometimes, something that seems like it logically should improve conversions, doesn't.
This is why one of the most effective strategies you can use is A/B testing, which is essentially the process of making different changes go live temporarily and then testing the results against each other.
Over time, this leads to better and better results and makes each visitor more likely to buy, which, when combined with increased traffic, can lead to explosive growth.
We recently posted a guide that contained 19 proven power moves for increasing your conversions, so be sure to read that through before planning and writing down your long-term conversion strategy.
Choose Your eCommerce Platform Wisely

You can, of course, go the developer route and build a website from scratch, but this is going to be more costly, more time consuming and lead to a lot of potential errors and bugs to deal with before you can achieve a smoothly operating eCommerce system.
This is why eCommerce platforms and premade websites are so popular for startups and small businesses – you can get a professional looking site that runs quickly up and live in a very short period of time with a very small investment.
With that said, the most popular and fully featured options at the moment are:
Which one will work best for you depends on your goals and how you plan to market your products.
An in-depth comparison of these platforms is enough content for an article itself and as such we will go into this in more detail at a later date, but the main things you need to know about them are:
Shopify is the best option for building a web store. They are not very good for blogging, content marketing, or virtually anything else, but if you just want to set up a professional looking shop as easily and quickly as you can, Shopify is the way to go
WordPress is the best option for blogging and content creation. If you just want to create a blog and gain some followers then worry about adding store functionality later, this is by far the best platform you can use. Historically, WordPress isn't very good for creating stores (basically the opposite of Shopify) but nowadays they have an amazing storefront plugin called WooCommerce that allows you to pretty much anything you can do on Shopify. Because of this, the combination of WordPress and WooCommerce is our personal favourite.
Bigcommerce isn't as good for blogging as WordPress or as good for creating storefronts as Shopify, but it is an excellent all-rounder and provides the most help in regards to SEO, making it a great options if you're inexperienced with SEO and need a friendly environment to learn.
Take Advantage of Remarketing
The vast majority of site visitors will not purchase on their first visit.
Remarketing, or retargeting, is the act of marketing to these previous visitors and encouraging them to come back.
It includes things like:
Abandoned cart emails
Sending a discount code to users who haven't visited in a specific amount of time
A well designed retargeting strategy will increase not only your traffic and sales but customer retention and brand loyalty too, meaning it's well worth spending some time on.
Personalise the Experience as Much as You Can
People absolutely love personalised online experiences.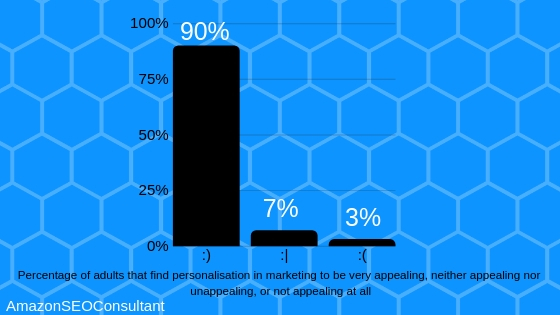 It makes them feel like they are special and valuable to you and therefore increases brand loyalty.
Personalisation in eCommerce can be as simple as welcoming a repeat customer back by name or offering them personalised recommendations based on their previous purchases.
It can also get a lot more complicated, tapping into social media to suggest products their friends might like or offering specific discounts based on buying habits.
The most important thing is that you collect as much data on your customers as you can, and find creative ways to use it.
To go in-depth on personalisation in marketing and for some more ideas you can use to boost loyalty to your business, check out our page on personalised marketing.
Make Use of Loyalty & Referral Schemes
Paid ads and the like are great for starting up your business and getting new traffic, but they also mean you are paying for every single new customer they bring you.
While this shouldn't be a problem if you've worked out your profit margins correctly, wouldn't it be nice if not every customer was a brand new one you'd paid to receive?
Wouldn't it be great if these customers came back time and time again for no extra cost?
Loyalty schemes and customer retention programs are a way to make this a reality and are used by some of the biggest companies in the world (think Starbucks & McDonald's).
Adding an aspect of gamification to your loyalty scheme can make it even more attractive and encourage people to buy more in order to reach each goal or target.
This can even be combined with the personalisation mentioned above – imagine being welcomed back to your favourite website by name, thanked for your previous orders and offered a discount code in appreciation of them.
Wouldn't that make you feel more valued and more willing to buy?
It would certainly work on me!
Partner Up With Influencers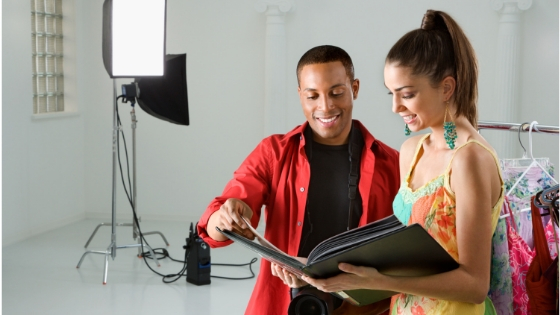 Influencers are the future of marketing in many ways.
Whereas the influencers of the world can get as large and as successful as the Kardashian's, small influencers with 4 digit follower counts can be just as effective when used en masse.
The most commonly known form of influencer marketing is sending Instagram models clothing products to advertise brands, but it can be as varied as offering tech sites a free copy of your software to review or giving a well-known bodybuilder a free pair of lifting gloves.
Think about Beats by Dre headphones – they came out with lesser audio quality, worse build quality, and a higher price point than the competition, yet still took over the world and made billions.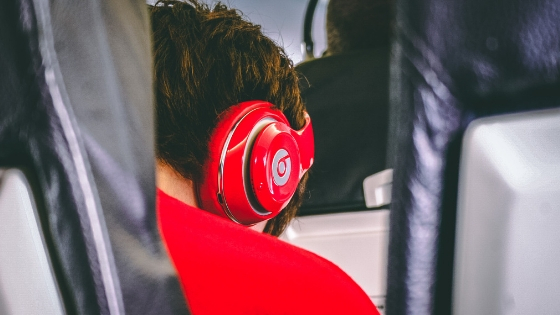 Why?
Because they looked super cool fashion-wise, and every rapper, pop star and basketball player in the world was wearing them for a while.
Hopefully, that goes some way towards explaining the power of influencer marketing to you – the key is to reach out in an honest and friendly manner that doesn't seem like a copy and paste message template, and state clearly in the first message why working with you would also benefit them.
eCommerce Marketing Plan Checklist
We hope this guide to eCommerce marketing strategy has been useful! If you think any important information is missing, please let us know as we would like to make this a definitive guide on how to write a marketing plan.
We have included an eCommerce marketing plan template or checklist below, feel free to use it as a basis for your marketing campaign or modify it to fit your specific business more!
If you'd rather us help with your marketing strategy, contact us now for a free proposal to see how we could push your online profits to levels you never imagine!