How to Find Trending Products to Sell Online
By now, most people interested in conducting business or making money should be aware that the future is online.
Even if you're aware of this, there's a strong chance you'll find yourself stuck at the planning stage.
After all, what to sell online remains a big question!
All you want to do is sell products online and make money from it, but how do you know which products have enough demand?
How do you know which products are a waste of time before you even begin?!
The first thing you need to do is settle on your business model.
At the early stage, you will likely also be asking, "what niche is trending in 2023?"
Fear not!
We are about to take you through some of the current trending products that are showing signs of trending upwards throughout 2023 and show you how to find niche products and other popular products to sell online.
We will also provide screenshots from Google Trends, which is a tool you should learn to use as soon as possible and one of the most reliable ways to check out what products are trending now.
This guide is one of the best places to start if you're looking to learn how to sell online products successfully.
Read on to learn about some of the best, most lucrative untouched niche markets you can take advantage of this year: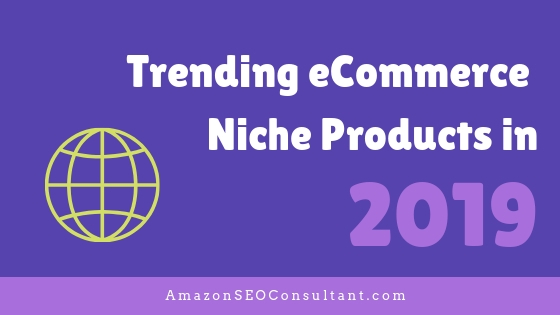 High Profit Margin Products
Before we get into the products of the moment that are booming in demand and likely to continue throughout the year, let's look at some classic products with high margins that have been around a while.
These are likely to have a lot of existing competition due to being some of the biggest profit margin products, but if you can build a brand and find the right target audience, it's still possible to make a killing from a relatively small initial investment:
Homemade Jewellery
From earrings to necklaces, watches and more, selling jewellery online is a product trend that never ends and by its very nature, jewellery always demands a higher cost than the sum of its parts.
If you can get some experience making jewellery at home, and build a trustworthy brand that appeals to a specific target audience, you can make a lot of revenue selling homemade jewellery online.
It's even possible to find a good jewellery dropshipping supplier and just take care of the branding and marketing side of things, but if you go this route we would purposely recommend trying to find a local jewellery maker who is willing to let you help sell their products, as opposed to a large jewellery supplier, as their products will likely already be listed in several places at competitive prices, making it harder for you to dive into the market.
Homemade, unique jewellery products that aren't seen in many other places always have a good chance to sell!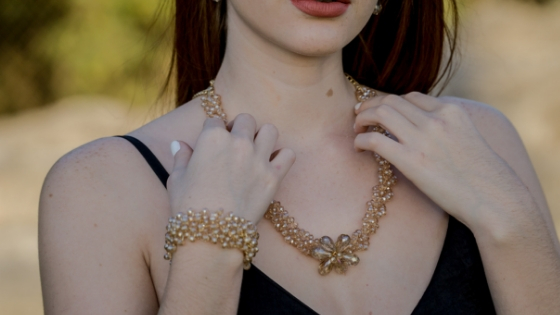 If you are looking into starting your own jewellery business, this video from Oberlo last year may provide some further ideas:
Beauty Products
The amount of money people are willing to pay for beauty products is insane.
Think about a little jar of foundation or a pallet of eye shadow and what they actually contain, now consider the retail prices of such things.
They can be made at home at an incredibly low cost, and the profit margin gets even higher the higher volumes you make.
With such high competition, you aren't going to make a beauty product empire any time soon.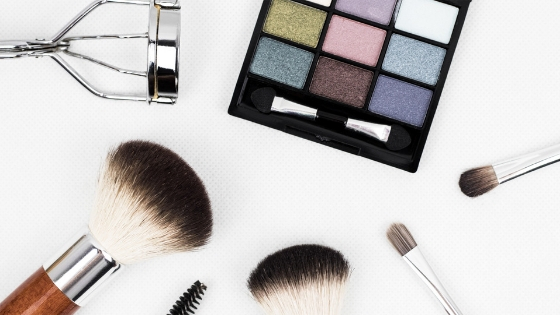 But, with such low costs, you might not need to! Create a great brand with some truly different products, price them in "impulse buy territory", get some visibility, and the orders will come.
It's also worth noting that some of the most successful beauty product brands in the world source their products from suppliers that can be found on Alibaba, so for a little in-depth research, it's possible to create an amazing quality makeup product that competes with the giants of the industry.
Clothing
Clothing is another product that can be manufactured incredibly cheaply but still sold at a decent profit. Setting up an online clothing store also gives you a lot of freedom to branch out.
From hoodies to scarves, backpacks, underwear, suits, workwear and more, there is a whole host of high margin ideas here.
To differentiate yourself you will need to spend a lot of time building a great range of products that complement each other.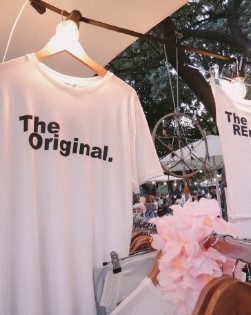 Print on Demand (POD) is another option that allows you to dropship clothes directly from a supplier who is also able to print custom designs onto the clothes, allowing your customers to create their own styles or work clothes.
I'm sure I don't need to mention the benefits of personalised marketing if you've been following our blog so far, but custom printed items are one of the easiest products to market effectively using personalised marketing.
POD clothing are trending dropshipping products and arguably the best niche for dropshipping because they allow you to offer unique and different products to your competition, something that is rarely possible in the dropshipping realm.
Selling clothes online is getting more and more lucrative but also more and more competitive, so the main thing to keep in mind is product storytelling and standing out.
Children's Toys
There are a lot of great wholesale toys suppliers out there, and you can even make homemade children's toys that look great and make kids happy for a very low price.
Selling toys online is something that will never run out of demand, and goes through annual surges at Christmas which is always a benefit.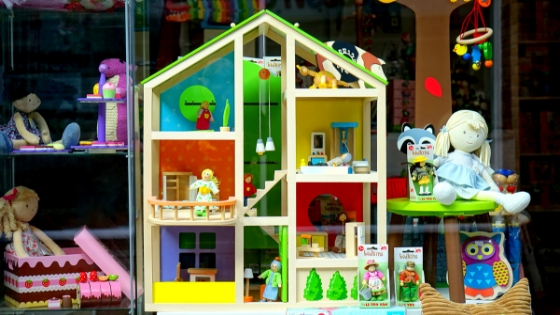 You can also branch this out into related niches such as drones and drone equipment, tabletop games, dollhouses, or any other niche you feel may be being underserved.
Homemade kids' toys are consistently some of the best selling homemade products and often have a personal and unique aspect that means they can fetch a higher price than regular mass-produced toys.
What Products Are in High Demand Right Now?
Ok, so there we have a few great ideas for timeless products with high-profit margins.
But those items have been around for a while and likely have a lot of companies already trying to muscle in on them.
What about some new, emerging products that are trending upwards and likely to continue gaining demand throughout and beyond this year?
What are the untouched niche markets you should be jumping on now to get ahead of the game?
Let's take a look:
Health Products like Matcha Powder or Vegan Protein Powder
No matter what country you're in or what year it is, health products are always going to have good demand and are regularly among the most searched products on Google.
Matcha tea has been popular in Japan for as long as anyone can remember, but it is very recently catching on in the West as one of the biggest trending niches in 2023.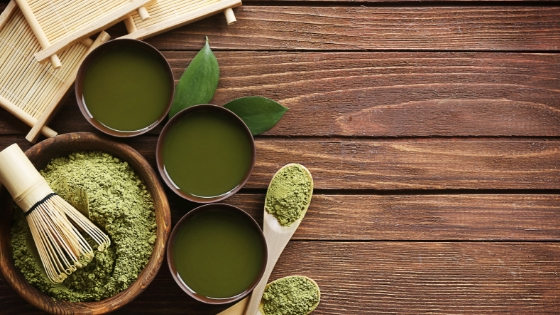 You might not realise that matcha tea actually originates from the same plant as green tea, but hasn't been processed as much, meaning it is the more raw and healthy form of the plant.

Matcha teas popularity is reliably increasing over time and shows no signs of stopping, so now is a good time to jump aboard one of the top selling health products!
Vegan protein powder is similarly consistently popular as you can see from the above graph, with veganism as a whole growing in popularity and new vegans looking for ways to change their diet without losing muscle mass or nutrients.
Vape Mods/E-Cigarettes
Vaping is a huge source of trending items, almost to the point of comedy at this stage.
It's something people were joking about "hipsters" loving a few years ago, arguing that it would never catch on in the mainstream and now it seems like more of our friends vape than smoke cigarettes!

The DIY and customisation aspect also gives it a strong sense of community and drives people to search a lot of technical long-tail questions, which can make it relatively easy to build a niche vaping blog.
Selling vape equipment online is a niche that is only trending upwards and even better, it can be pretty cheap to get into when you're buying the hardware in wholesale quantities.
Online Food Delivery
Online food delivery is hugely growing in popularity, but we aren't necessarily talking about the regular Indian and Chinese takeaways you might be thinking of.
Convenience still sells, but people are crying out for a convenient way to eat healthily.
Companies like Blue Apron are already making a killing delivering fresh ingredient packs, allowing customers to cook meals at home.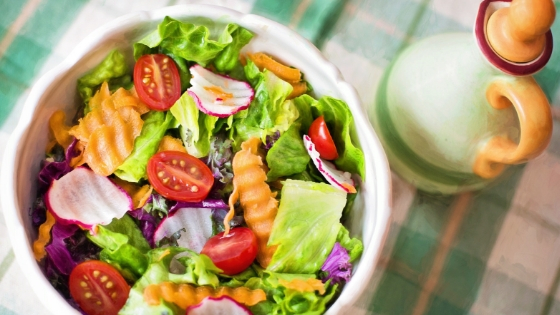 There has also been an increase in local butchers, cafes and similar businesses selling healthy pre-prepared meals online, allowing gym goers to more easily fit several smaller, more healthy meals into each day without sacrificing work or workout time.
We have mentioned many times on this blog that any trending niche that Amazon is investing in is probably worth looking into, and this is no different.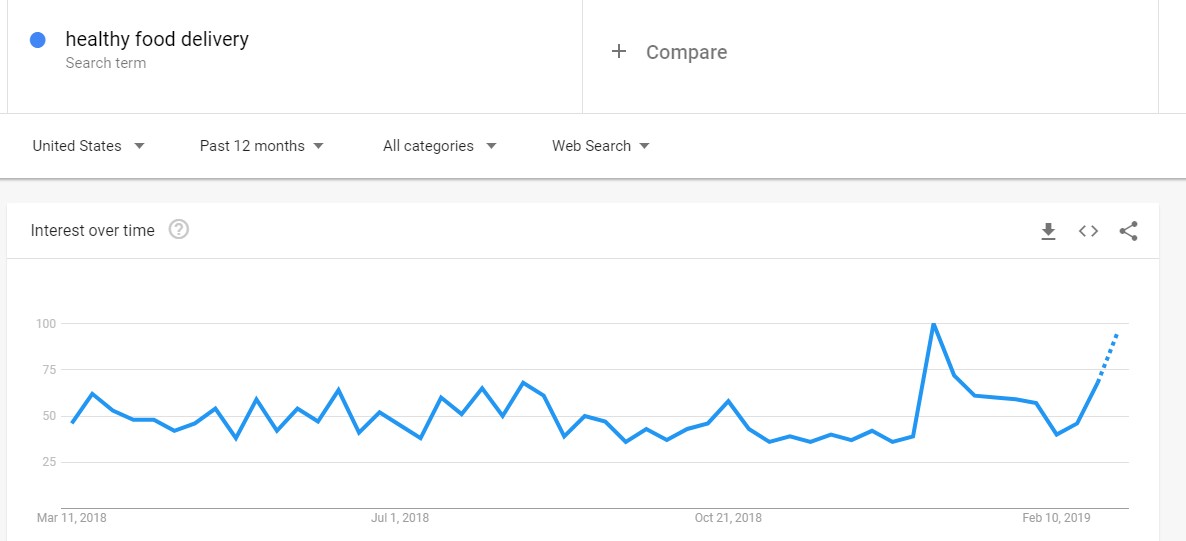 If you can find a new and unique way to deliver healthy food online in a way that is convenient and makes cooking or eating healthy easier for your customers, you are onto a winner.
Cellulite Removal Products
In a similar manner, people are always looking for easier and more effective ways to remove cellulite.
A recent product that has taken off in popularity is the anti-cellulite massager.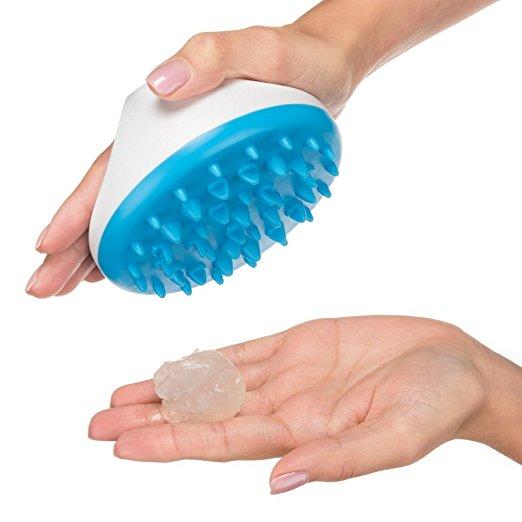 Even anti-cellulite creams are a high margin product that is in demand at the moment.

It's also very interesting when you see sharp spikes like the ones in this graph, which likely show times such a product was shown on TV or similar.
If you have the email addresses for people who are interested in anti-cellulite cream, anti-cellulite-massagers could be an easy upsell!
Bluetooth Speakers
Wireless Bluetooth speakers are something that you may think you have no interest in until suddenly you need them.
You could be on holiday, lounging around the pool and suddenly realise you don't have a soundtrack.
You could even be getting ready for work in the morning and realise how much more enjoyable your morning routine would be with a little more dancing.
Regardless, the Bluetooth speaker market is growing every single year and people are looking for more advanced and more unique offerings as they get tired of their old ones breaking down or not having the best sound quality.
Searches for "Bluetooth speakers" also jump by 300% every Christmas period, something you would be smart to take advantage of.
Selling bluetooth speakers online is still lucrative in 2023 and if the graph below is anything to go by, this will continue to be the case.
If you can jump on this train now with something truly new and unique, the sky is the limit!

Drones & Accessories
Drones are all over the place already, but with stories like the Gatwick saga and companies like Amazon investing in them, they are only going to get more commonplace.
Not only that, but there is a whole range of nerdy information and technical specifications around drones that make it pretty easy to find a wide range of topics to build a niche blog.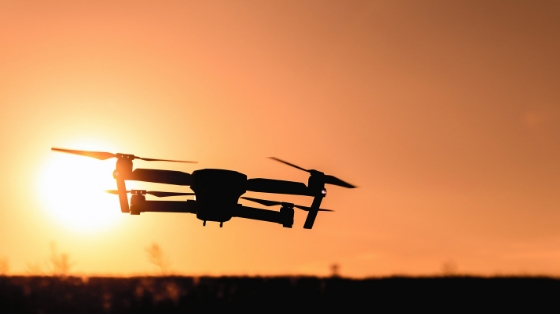 There is also a brilliantly broad range of products, from £20 toys to £1500 professional drones, replacement parts, build your own drone kits and anywhere in between, giving you plenty of opportunity for upsells and cross-sells.

Ignoring the annual festive boosts, this graph of searches for "drones near me" in the last five years should make the steady increase of interest self-evident.
Reusable Food Wraps
As people become more and more environmentally conscious every day, you can expect things like this to continue growing in popularity.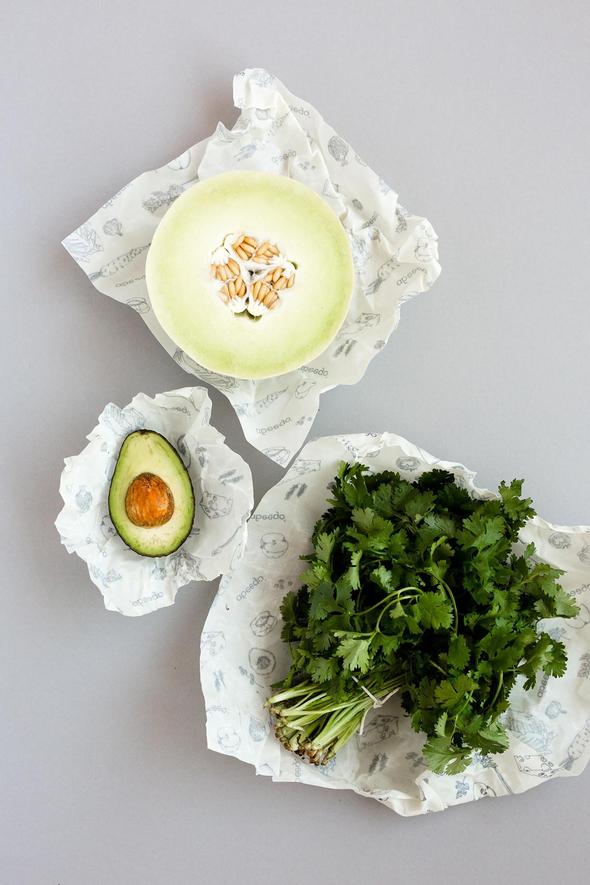 Not only do they have a beneficial impact on waste, removing the need for clingfilm and wasteful plastic wrapping, but they can also come in a variety of designs to appeal to the customer and make them a normal part of their food routine.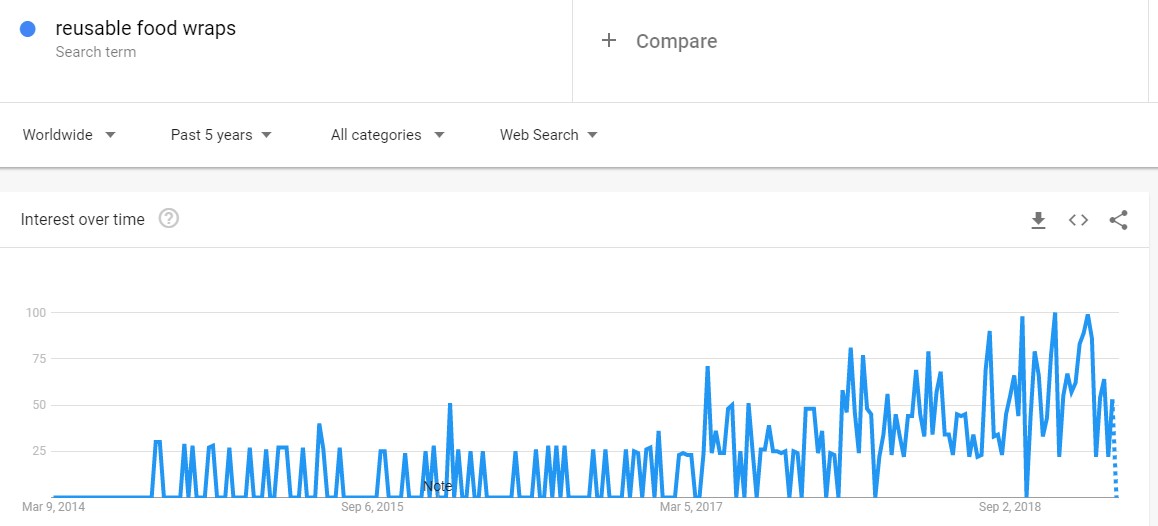 Companies like Abeego are already doing great here, but with demand increasing consistently, there is still space for more competitors.
Craft Drinks
Homebrewed beers, ciders, and other alcoholic drinks are growing in popularity online as people increasingly branch out and investigate new options that aren't necessarily available in their local supermarkets.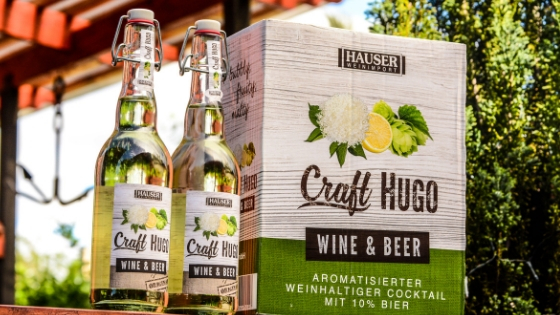 Running a niche online drinks store allows you to connect with local brewers or even brew your own products, making it relatively easy to have a differentiated offering.
The graph below shows a slow but undeniable increase in interest and one that is sure to continue for the time being.

Of course, if you're especially creative you can investigate this niche without the use of alcohol, creating craft soft drinks and new flavours like brands such as Kolibri have been doing – the health trend suggests an increasing number of people looking to quit alcohol too, and they will be looking for alternatives!
Shapewear
Shapewear is a shaping and tightening form of underwear that is used to give the body a more flattering shape. It is a corner of the women's clothing industry that is growing rapidly and you will want to be on the bandwagon early to take advantage of it.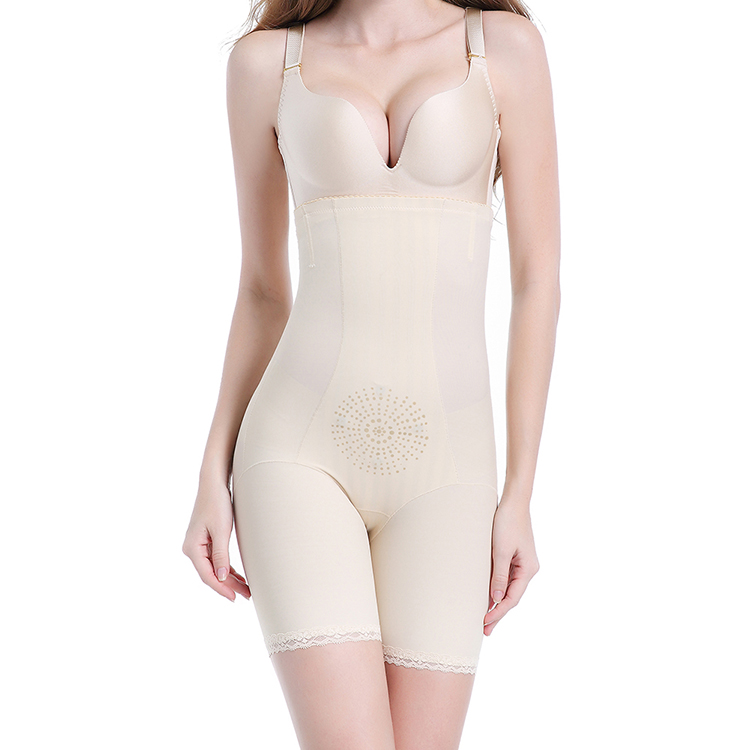 A huge benefit of this niche is the sheer quantity of influencers and bloggers you will have access to.
There are already companies doing very well in this arena, but in comparison to sectors like makeup or lingerie, it is still relatively low competition.

This combined with the search traffic trending upwards means these items are going to be more and more lucrative in the coming years!
Natural, Quality Pet Food
Pet owners are getting more and more worried about the contents of the bog standard dried pet food bags you get from your local corner shop.
High quality, homemade food for cats and dogs is rapidly growing in popularity as customers look for new ways to take the utmost care of their furry friends.
If you can get somebody experienced to supply you, that's one thing.
If you can make it yourself at home, you can save even more, making it a surprisingly high-quality product that discerning pet owners will love, along with a profit margin you'll be a fan of yourself!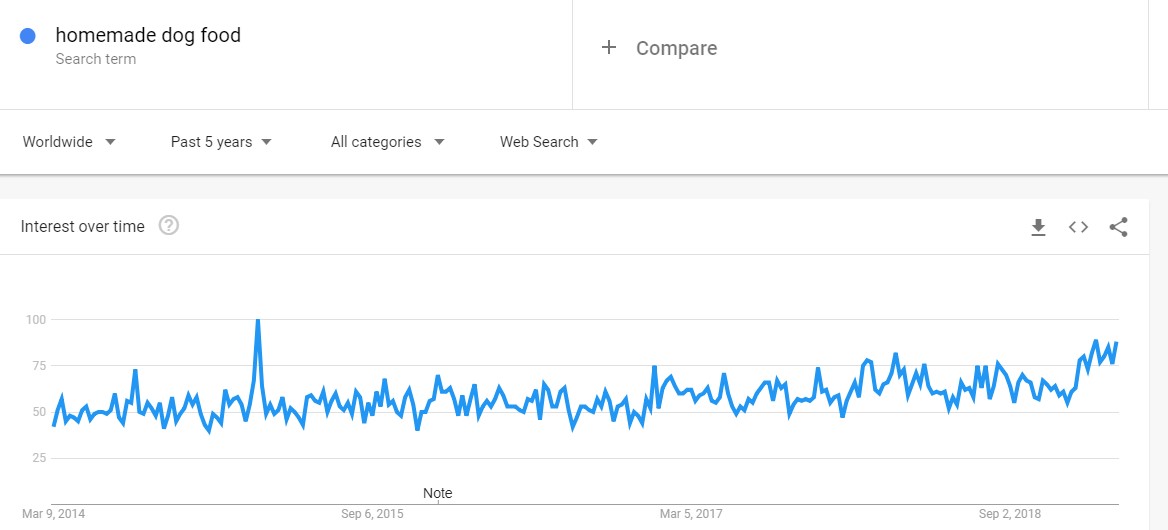 Cosmetic Products with No Animal Testing
If you've learnt one thing from this whole guide, it's that the vegan section of society is growing rapidly and as a result, is directly affecting our buying habits.
If there is one thing you take from this guide, it should be to be aware of the "ethical products" market and how to make products that are attractive to them.
It's not just about food any more, as people are making a point to look for beauty products and makeup that haven't been tested on animals.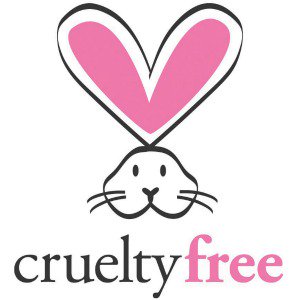 If you want to stand out even further in this field, you can focus on this point a lot by talking about how everything you do is focused around the environment – not only do you not test on animals, but all your packaging is recycled, all your ingredients are natural and ethically farmed, etc!
Just make sure it's true first!
That covers a lot of the best products to sell online in 2019, but hopefully, you've picked up some great ideas for untouched niche markets for the foreseeable future!
It helps to get ideas for finding niche products to sell online from as many different sources as you can!
You should also keep your eye on AmazonSEOConsultant or sign up for our free newsletter below for regular valuable and actionable eCommerce tips and recommendations for eCommerce niches on a regular basis.
If you've decided on a product but want our help boosting your sales, contact us for a free, personalised proposal on how we could help grow your business.
Our proven, original ranking process has allowed us to rank over 300 ASINs to high first page positions in high competition keywords!
Take a look at our case studies to see some of the incredible results we've achieved for our previous customers.