66% of the top 10,000 Amazon sellers use Fulfillment by Amazon.
Let that sink in.
However, the questions that comes from these numbers is; what do the rest use?
Is it Fulfillment by merchant/self-shipping? Is it third party logistics or is it drop shipping?
In other words, which option reduces their responsibilities and still affords these sellers, the time to make it to the top?
To answer this, we shall first look at the two viable options, which stand, in striking contrast with each other. Fulfillment by Amazon and self-shipping.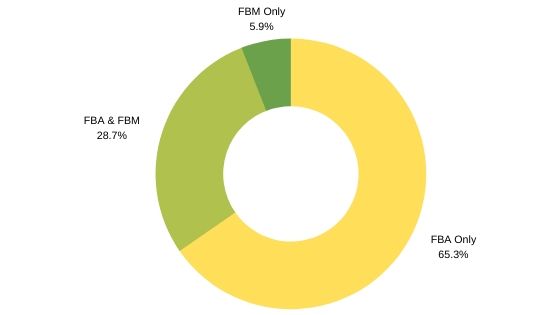 What is fulfillment by Amazon/FBA?
As the name suggests, fulfillment by Amazon is a service provided to online retailers, where they sell their products while Amazon ships.
The services features additional benefits including, inventory storage, prompt customer service and return management.
Like most sellers would say, FBA takes care of your fulfilment headache and you are left to focus on scaling your business.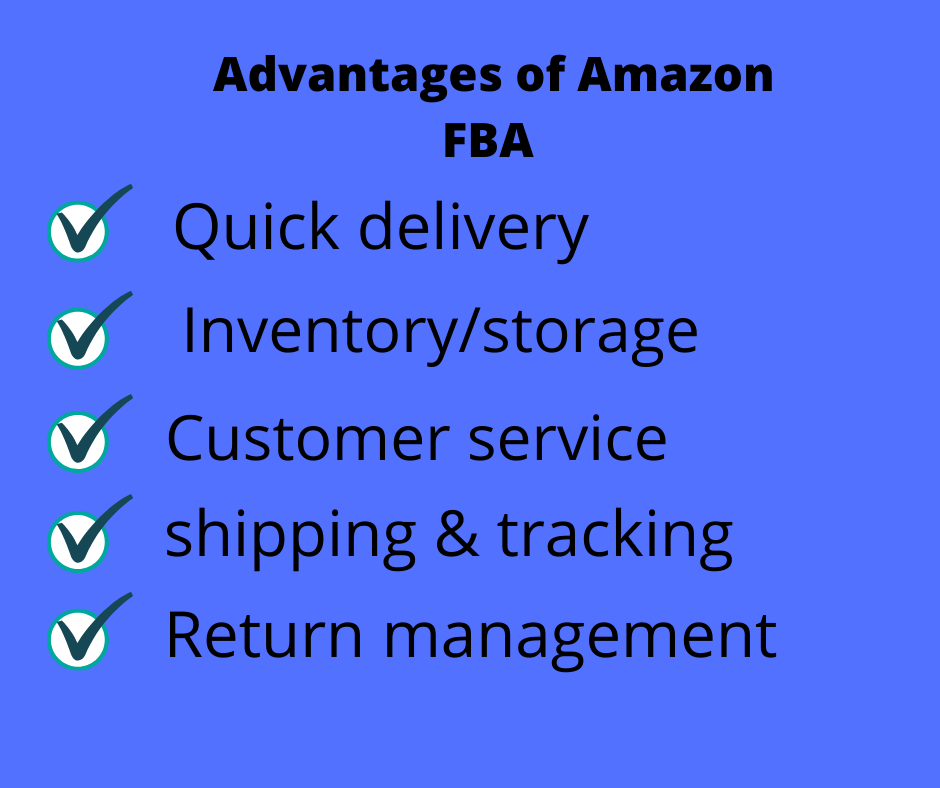 But all the benefits come at a price. Read this guide to find out how to calculate Amazon FBA fees.
Why sellers use Amazon FBA
Few online retailers would deny the advantages of Amazon prime eligibility, and Buy box win. These stand as the two most coveted features of Amazon FBA.
Amazon Prime eligibility
When a seller signs up for Amazon FBA, their products become eligible for free shipping, free two-day shipping and other prime benefits.
For customers, Amazon prime subscription means expedited free shipping, lightning deals and other exclusive offers.
To sellers, the Amazon prime logo translates to customer trust, access to a huge customer base – since prime members surpass non-prime members and thus, more sales.
Case in point as of December 2019, Amazon Prime members stood at 112 million subscribers in the US only. A substantial hike from 95 million as of June 2018.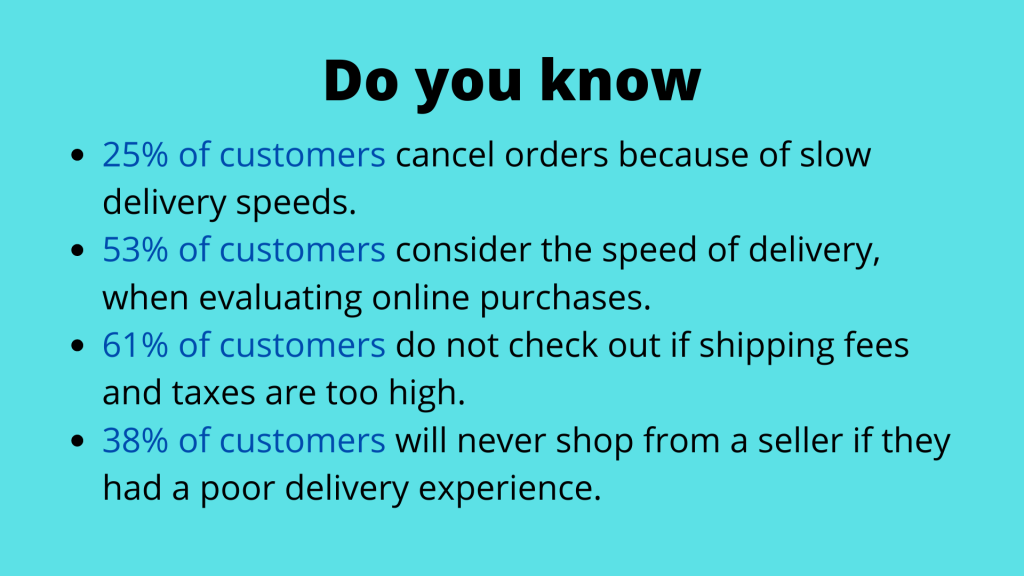 Buy box eligibility
Putting aside the idea that FBA benefits set you up, (as a seller) for the Buy box eligibility, we are then faced with the fact that 82% of the time, Amazon shoppers buy items through Buy box as opposed to other sellers section. This means more sales and a boost in performance.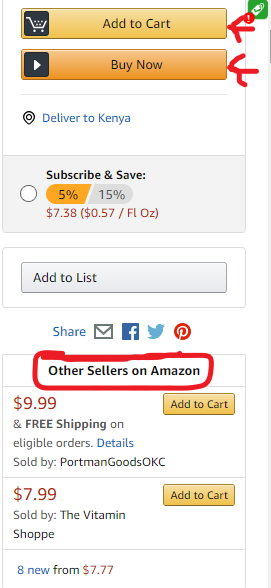 It also explains why the most asked question among Amazon sellers is how to win the Buy box
A simple answer would be, first optimize your listing. But it doesn't end there.
Several other key factors, which are captured in the benefits of FBA, also play a role in winning the buy box.
Nonetheless, having a look at how Amazon's A9 algorithm works, can help you hack Amazon's SEO, and thus increasing your product visibility.
Now let us look at…
The advantages of Amazon FBA
Since you do not require space for inventory storage it means no investment is needed for warehousing including the need for staff, warehouse management systems and order fulfillment.
Unlimited hours for retail operations.
You rest assured that a reputed company fulfills your orders. For you as a seller, there is also an increase in sales since you can tap into Amazon prime benefits and super saver.
Shipping rates are lower than if you were self-shipping. For instance, you may be shipping 3,000 packages per month. On the other hand, amazon ships 100,000 orders in the same timeframe. Considering that it is also the largest online retailer Amazon is likely to attract drastic shipping rates and better offers than you can.
The disadvantages of Fulfillment by Amazon
With every good deal, there must be catch and the following include the challenges you are likely to encounter through Amazon FBA.
Selling on Amazon leaves you with no opportunity to build an email list or market directly to your customers.
You have no control of your customer experience. If a customer complains to you about a fake or faulty item or leaves a bad review, you cannot tell them it was not your fault because fulfillment was done by Amazon. This may jeopardize your brand altogether.
Amazon FBA fee can be too high and thus impacting your profit margins. Especially if you sell from other channels. This means that you can only opt for FBA multi-channel fulfillment, which may attract additional fees.
Packaging and prep requirements can be tedious. On the other hand, sending your inventory without doing so, may attract an inventory fee. Hence, label each unit correctly and prep it as per every applicable prep types to avoid returns, repackaging or refusal. You can use manufacturer barcodes and Amazon barcodes to identify your products. Amazon can apply the barcodes for you on eligible products, but you will be charged FBA Label Service. One way to save on this cost is by asking a supplier to label items for you.
It is challenging to track your inventory since you have limited access to your products. Considering that your inventory is also at Amazon's fulfillment centres you have limited control over customer issues and how to resolve them,
FBA's easy return policy may encourage impulse buyer returns, disappointing you and your bottom line.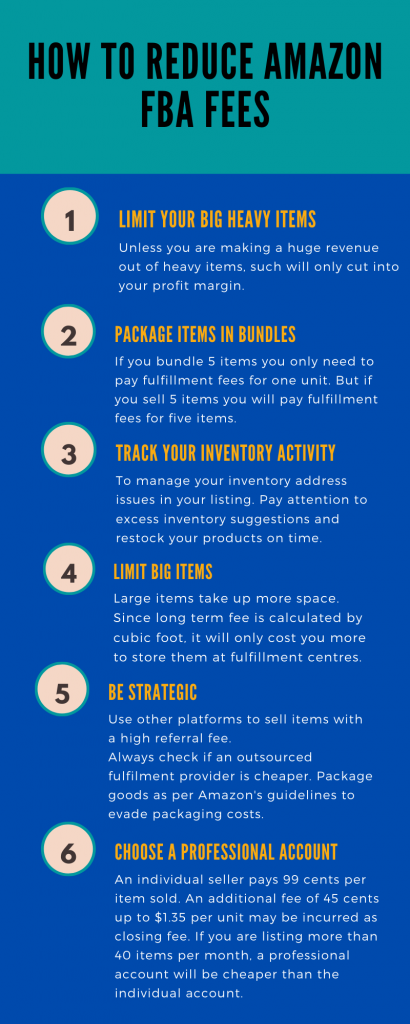 Which business is Amazon FBA ideal for?
Amazon FBA is recommended for large sellers. Although, the exposure that comes with the platform, can boost sales for sellers who are starting out and thus scaling their business.
Other key factors that make FBA ideal for your business include;
If your products are small, expensive and lightweight. This is to avoid weight fees.
If the turnover rate of your products is high. This is to avoid incurring storage fees.
If you embrace pooling or commingling products with similar products from other sellers. This increases efficiency and you save time on preparing and labelling products. However, you also run the risk of frustrating your customers, if other sellers take advantage of this opportunity by including fake and damaged products.
If you have a large volume of items but limited storage space.
Self-shipping or Fulfillment by merchant
The short of what self-shipping, Fulfillment by Merchant or FBA means, is having control over your inventory, as compared to Amazon FBA.
Otherwise, as the name suggests, self-shipping involves completing each step of an order fulfillment process without the help of a third-party logistics provider.
This option is common for sellers who are starting out but sometimes, large sellers also fulfil their orders with the help of staff instead of a fulfilment service.
The fulfillment processes includes; managing inventory, picking items from the warehouse, packing, shipping and returns management.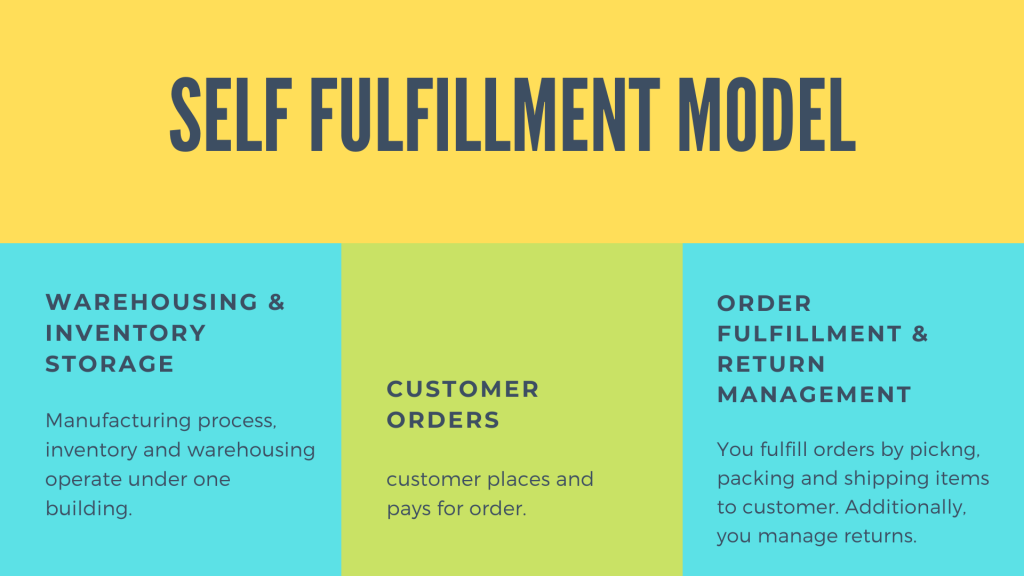 This order fulfillment process may be manageable for small businesses but it is tedious for large sellers due to multiple orders.
It may also affect the brand and ability to grow your customer base, especially if shipping speeds are slow or there is a delay.
Nonetheless, what may fail to work for one business model may work for you, which brings us to the next section.
Which business is ideal for FBM?
Depending on the physical location of your store, mode of shipping/ shipping duration and technology integrations, self-shipping may work for different business models, without the need to outsource third party logistics.
Otherwise self-shipping is ideal for;
Retailers selling large, heavy items.
Sellers with the manpower to leverage for customer service, return management and shipping of products
Seller with enough storage space.
Items with a low turnover.
Additionally, if pooling of items may put your brand at risk, fulfillment by merchant would be ideal for you.
Advantages of self-shipping
Most sellers enjoy the total control of inventory and order fufillment process. With self shipping, this responsibility and freedom is not limited. This means that you have control over your brand and you can build it for the long-term through cohesive branding strategies. Having the liberty to tell your brand story as you have experienced it also sets you up for positive reviews as customers feel connected to your business.
Some customers prefer items shipped by individual sellers due to the brand experience and familiarity with the seller.
It is low cost, especially for small businesses. All you need to do is pack items and pay for shipping. This becomes an opportunity to connect with your customers and enhance your brand by offering a unique unboxing experience.
Significant shipments can attract shipping discounts through companies like UPS, USPS or FedEx. This gives you a competitive advantage and boosts your profit margins.
You have control of your data, analytics and sales reports. Unlike on FBA where it gets challenging to track your inventory, self-shipping comes with the benefit of knowing how your products perform in the market. This data combined with the knowledge on how customers engage with your products can offer you great insight when optimizing your inventory, marketing strategies and business opportunities.
You have control of the pricing process as opposed to Amazon's FBA. This gives you a competitive advantage and establishes you brand in the market.
No unexpected fees, less paperwork when completing your tax obligations and less impact to your business when Amazon changes policies.
How to offer self- shipping on Amazon
Multi-channel fulfillment is feasible. Nonetheless, a seller may decide that they are no longer going to use fulfillment services so they can save on the cost and thus boost their margins.
This is where self-shipping on Amazon come in. To shift from Amazon FBA to self-shipping, follow the steps outlined in this infographics.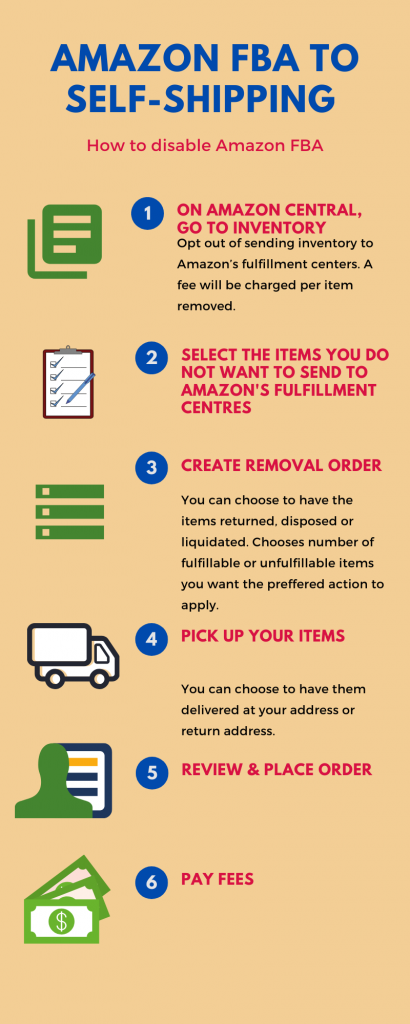 The challenges of FBM
The advantages of using self-shipping may be significant but there exist certain drawbacks.
The process of order fulfillment takes up a lot of time and resources that could've been used to cultivate growth oriented tasks such as developing your business, launching marketing campaigns and acquiring more customers.
Financing human resource, tools for packing and warehouse space can impact your margins tremendously.
Changes in volumes also include; unprecedented demand during holiday seasons and unexpected low influx when times change. This influences the need to scale and lay off staff respectively.
Other human resource challenges may occur including; workers quitting during peak seasons, return management processes being affected by seasonality and the lack of man power to ship orders out. Hence you may end up not attaining your projections or even enough sales to break even.
The challenge of fulfilling multiple orders also grows as the volume of orders increases. This growth, in turn, invites the need for storage space, warehouse essentials, human resource and softwares. Such drastic changes may be costly especially for a business that has yet to mature and yet to plan for the needed infrastructure. Let alone afford it.
With self-shipping, you run the risk of sticking to traditional systems and software, which may not provide full insight into your business. This may lag your process denying you automation, speed, transparency and the needed data to implement strategic decisions.
As a seller who's self-shipping, it can be challenging to compete with other sellers leveraging FBA benefits. The lack of expedited free shipping, affordable prices, amazon prime benefits and deals may place you at a disadvantage and thus costing you your customers. You are also limited when it comes to the access of active users, considering that Amazon is the biggest online retailer there is.
Is Fulfillment by Amazon better than Fulfillment by Merchant?
Deciding whether to use FBA or FBM/self-shipping boils down to what option allows you to concentrate on high dollar tasks and grow your revenue in the same breath.
For this, you need to understand your business model including,
The overall e-commerce order fulfillment process in relation to your business
The size of your business and future projections.
Strategies you plan to implement to scale your business.
The challenges of each fulfillment model in relation to your business.
Bottom line is, this guide may help you weigh the two options before making the final decision, but you need to understand your business first.
Knowledge on how to calculate Amazon FBA fees also plays a huge role in your decision and gives you an edge as you compare FBA vs FBM effectively.
If you'd rather not handle this yourself, or want expert help overlooking your Amazon account to ensure everything grows smoothly, take a look at our brand management services page.