If you've been following our recent posts, you'll know that as of late we've been reviewing all of the leading Amazon seller services in order to learn how they compare to each other, which ones are a good investment, and which are a waste of time, while passing these valuable insights on to you.
Today is a little different, as we're going to talk about Sourcing Summit. While this isn't a tool for Amazon sellers, it's certainly a service that they should be aware of, which is why we've decided to break it down for you today.
In order to be up front with you before we continue, Sourcing Summit is not a service for beginners. In fact, it's not even a service for intermediate Amazon sellers either.
This is a costly, exclusive and industry-leading event that is only truly an option for the big players of the industry.
With that said, it's something sellers should definitely be aware of, even those who are unlikely to attend any time soon.
Join us as we review the entire experience and break down whether or not attending the Sourcing Summit is a good investment, and if so, for whom:
What is Sourcing Summit?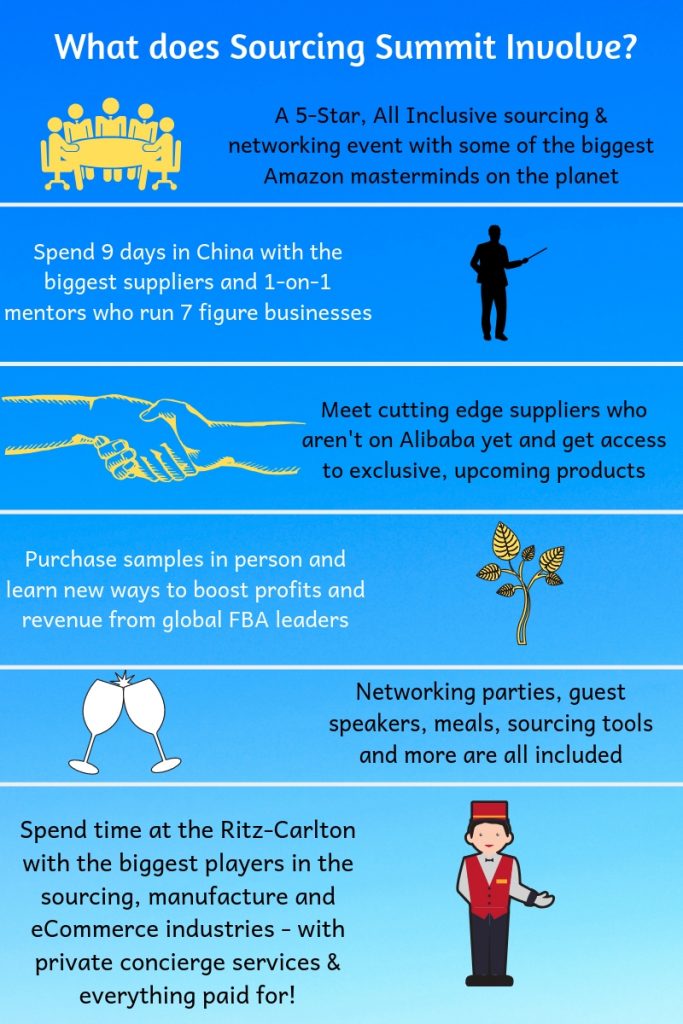 Sourcing Summit is a sourcing and networking event based in Guangzhou, China.
Every event has hundreds, sometimes thousands of applicants, but only 30 are chosen to attend each time. This makes Sourcing Summit one of the most exclusive and limited events in the Amazon industry, period.
In order for your application to be taken seriously, you'll need to be able to prove that your business is at a large enough level for you to be able to truly benefit from the experience the connections you'll make.
The event isn't cheap either, starting at $6,000 – but with food, a swanky hotel, and tons of extras included, this isn't as steep as it sounds.
You also have the option of paying a $1,997 deposit and paying the rest in instalments.
Let's take a look at what the trip actually involves:
A 5-Star, All-Inclusive Stay at the Ritz-Carlton Guangzhou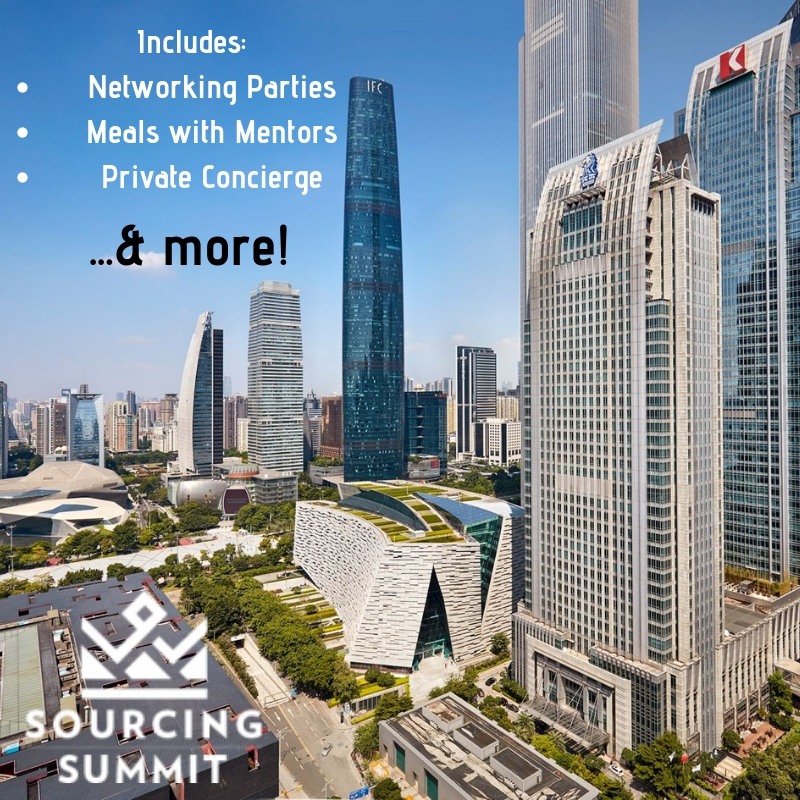 Sourcing Summit takes place over 9 days in one of the most luxurious hotels in the world – the Ritz-Carlton, Guangzhou.
You'll spend this time brushing elbows with the absolute leaders of the Amazon FBA world, including several elite names behind 7 or 8 figure businesses.
Sourcing Summit takes care of everything so you don't need to – all meals are covered and you can spend them eating with mentors at the top of the Amazon game who will discuss your business with you and provide advice on a level you're unlikely to get elsewhere.
Your time at the hotel will also include talks from speakers, networking parties, meetings with countless suppliers, private concierge services and more!
If there is one thing you can be sure of when you attend one of the events, it's that you'll be taken care of and that nothing will be an issue outside of the matter at hand.

The first 5 days are typically spent on mentorship and coaching, as you get the chance to talk through your business with some industry bigwigs and get some valuable guidance from people who have really dominated the Amazon game.
The remaining 4 days will then be spent with suppliers, testing products, networking, purchasing samples in person, and building exclusive relationships that could never be found on Alibaba.
Find Products with Promise, Discuss Upcoming Trends, and Get Ahead of the Game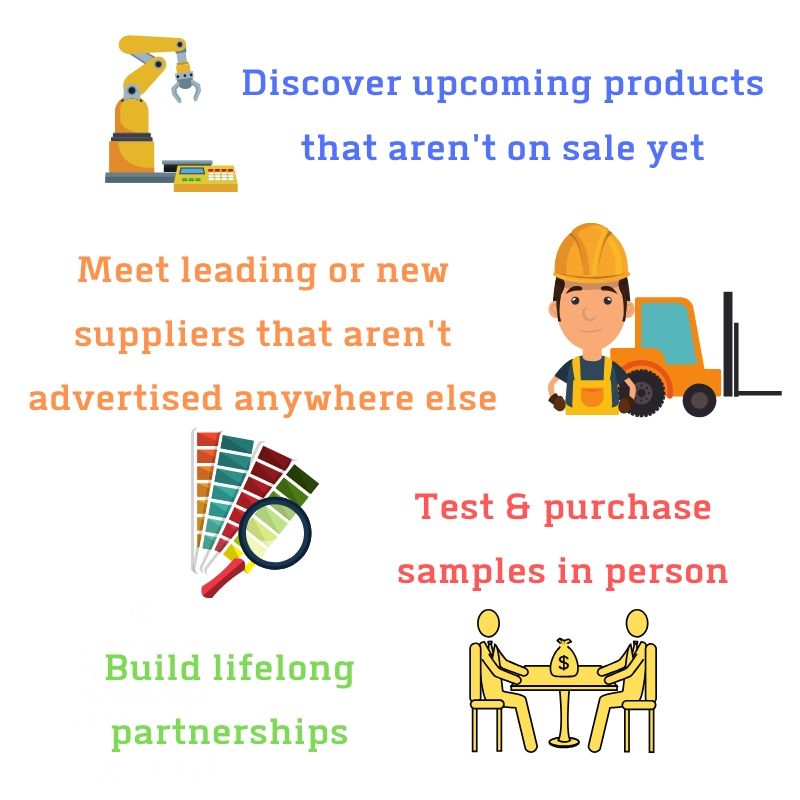 Sourcing Summit will allow you to meet some of the leading suppliers and manufacturers from across China, and build real, meaningful connections for them.
A leading manufacturer who is planning on releasing a product that they hope will be popular would usually rather launch it first through a leading Amazon seller in order to give it as much reach and prestige as possible.
This is why you'll see many suppliers exhibiting products this event that aren't yet available anywhere, and even offering product samples that can be customised or adapted during your stay.
Doing your due diligence here and choosing the right products can allow you to leapfrog your competition and get ahead of the entire market.
Find New Revenue Streams & Boost Your Profit Margins
During your stay at the Sourcing Summit, you'll also get the chance to attend the Canton Fair.
This is the largest trade show in the world and the easiest way to describe it is to say – Alibaba, in person, but without the bad suppliers.
This is the perfect chance to meet world-class manufacturers, make connections, and learn from the best.
Not only is this (literally) the best way possible to find new products that fit with your niche or even new product lines entirely, but the combination of talking to manufacturers and learning from your mentors who have already done it is virtually guaranteed to bear fruit in the form of increased efficiency and bigger profit margins – countless tips from the elites will make sure of that.
As we all know, adding new relevant and appealing products to our catalogue is the best way to boost revenue and profits, but as we grow bigger and bigger, sometimes it can be difficult to still find the time to do online product research properly.
Sourcing Summit will allow you to go directly to the best suppliers, avoid the time wasters, and find your ideal new revenue streams in much less time.
Get Personalised, Hands on Tips & Guidance from Experts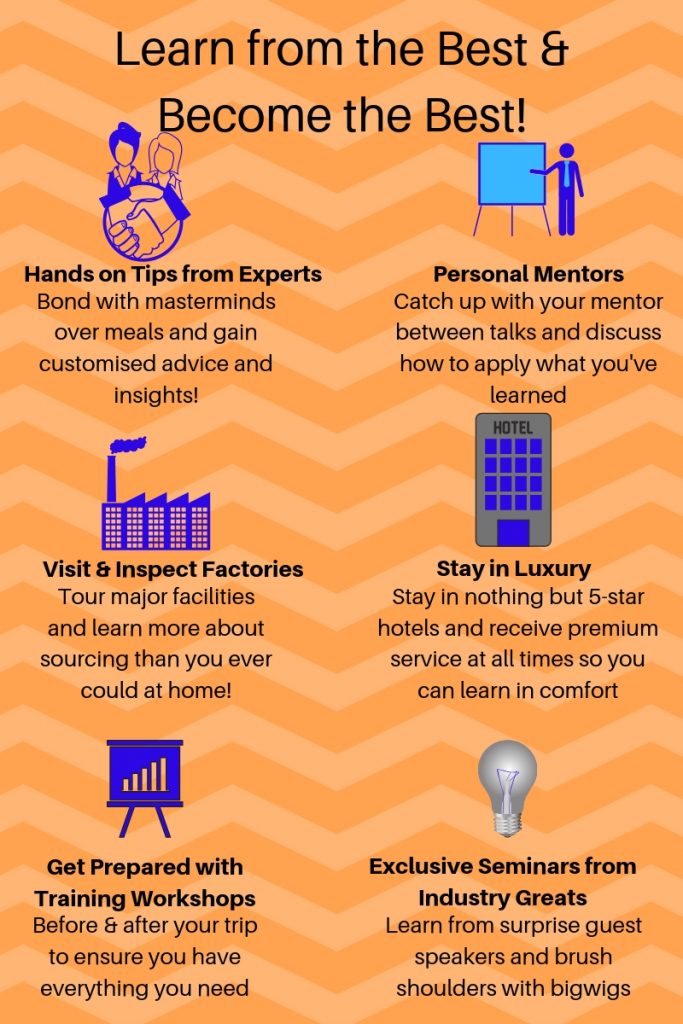 The learning experiences inherent in attending a Sourcing Summit are understandably huge.
They even provide a 6-module training course before you attend so that you know what to expect and how to get the most of of your time at the Canton Fair and other events during your trip.
This includes printable PDF worksheets to take with you, tips on communicating and negotiating with Chinese suppliers, and strategies on meeting them and how to conduct yourself when visiting factories…..and that's just the pre-event training!
During your 9 days in Guangzhou you will receive further training in sourcing, mindset, how business works in China, interactive strategy sessions and more.
Speakers already planned for next year include the founder of StartupBros, Will Mitchell, the founder of Sourcify, Nathan Resnick, the two co-founders of EcomDocs, Dr. Ben and Dr. Peter, and leading figures behind China's export industry.
Sourcing Summit Pricing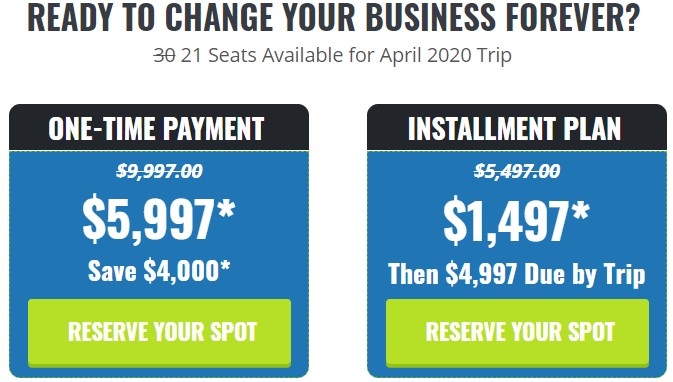 As mentioned briefly above, the cost is $5,997 per person.
You can pay this in a single payment, or pay a $1,497 deposit then pay the rest before the trip.
This does not include flights, and you'll be responsible for getting to Guangzhou yourself, but it does include everything else – food, drinks, meetings, travel, event/tour fees etc, are all free.
Although, personal purchases are not covered so you'll still want to bring some cash for purchasing product samples, or even just to grab some snacks outside of the organised meal times.
Do I need a visa?
You do, but the Sourcing Summit team can help you get one. The most important thing to have to hand when applying is your passport.
When does this take place?
The event is in April every year and the 2020 takes place from 21st-27th April.
What is the food like?
All meals are fully catered to allow you to network, learn, and conduct mastermind sessions without interruption. Food includes both local Chinese cuisine and Western classics.
Can I continue to tour China and meet suppliers after the event?
Since you book your own flights, there is nothing to stop you doing this. They even claim to be able to help you negotiate better prices at the Ritz-Carlton, although you can just as easily find somewhere cheaper for the rest of your stay.
Do I need translators?
The Sourcing Summit team will bring multiple translators with them, and several are available to hire outside the Canton Fair. This ensures you don't need to hire any beforehand, although most stalls have an English speaker anyway so you might find you don't need one at all.
Which airport should I fly to?
Guangzhou International Airport (CAN)
Final Breakdown:
Positives:
The most exclusive and highly regarded Amazon seller's event in the world
Rub shoulders with giants of the industry and learn from those who have truly mastered the Amazon game, including 7 figure sellers who will focus their time and efforts on your business
Experience China in all of it's 5-star glory
Meet suppliers, tour factories, discuss your business, and make a name for yourself in the home of global manufacturing
Gain access to new products before anybody else
Pick up expert techniques on improving profitability, reducing cost and creating new revenue streams
Negatives:
Too expensive to consider for all but the most successful of Amazon sellers
So exclusive and limited, that even those will struggle to get a place – although if you do, it will change your life and business forever.
Conclusion
Sourcing Summit is simply a mind blowing, game-changing event that will inspire you to take your business to the next level, while also giving you countless valuable contacts from suppliers and manufacturers to master sellers with 7 figure businesses.
You will also be able to network with the attendees and learn more in a short 9 days than you ever could while at home running your business as normal.
Anyone who's tested multiple product samples from China and waited for the lengthy delivery times every time they needed an alteration will also understand the power of spending 9 days face to face with suppliers and discussing, checking and purchasing samples face to face.
The benefits on hand here are quite literally unmatched, and it's honestly a good thing the event is so exclusive, because beginner or even intermediate Amazon sellers would struggle to get as much out of it as the most experienced in the game.
For most of you, then, this is probably a long-term dream to keep on the back-burner, but for those who can afford it and have enough experience in the industry to be considered for attendance, there is literally no reason not to apply as soon as possible – your life, your business, and your finances are almost guaranteed to transform as a result.
The AmazonSEOConsultant Verdict: 9/10
Is it difficult for you to find the resources or time to manage your Amazon business and scale it the way you'd like?
Would you rather have the #1 Amazon marketing agency handle this for you?
We provide services ranging from full partnerships and Amazon seller account management to one-off product rankings and listing optimization.
To learn more about how we can offer results and rank positions that nobody else can, take a look at our case studies to see the results we've already achieved for our clients with our unique, self-developed Amazon ranking process.
Or, to get in touch directly and discuss what we can achieve for you, request a proposal now!