Amazon Seller Central Audit, On-page Optimisation & Digital Marketing Strategy Creation
The audit, optimisation and strategy creation service was produced specifically to meet the needs of Amazon sellers. With a lot misinformation in the marketplace, sellers can waste large amounts of time and money implementing Amazon marketing strategies that simply do not work. Consequently, we built this offering to service sellers that do not have the capital available for the full campaign but want to enhance their listings, improve their product rankings and overall sales. Below are the core elements of our package.
Amazon Seller Central Audit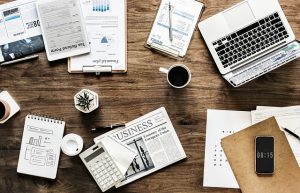 The Amazon seller central audit is an in-depth look at the products inside your Amazon account. This includes the number of reviews, the revenue of each product broken down by ASIN and recommendations of on-page optimisation improvements for each specific ASIN. Later in the campaign, these on-page optimisation recommendations are implemented by our team.
Pricing Audit
The pricing audit is a report that helps sellers form the correct pricing strategy for specific products. Based on the product listing, we use on-page optimisation to align this against the major competitors on Amazon.
There are many factors that effect how to set your product prices. From our pricing audit, you will gain a clearer understanding of the correct strategy for your Amazon business. When combined, the listing price should be based on three basic elements. These include the quality of the product, current number of reviews and competitors. Inside the pricing audit is a note on additional features that would add additional value to your products.
Keyword Research For Selected Product Listing
Advanced keyword research and analysis for the specific product selected is a crucial part of our campaign. Additionally, our thorough keyword research helps to increase rankings and boost conversions. We achieve this by finding and optimising the longer-tail keywords associated with a product. An element that the majority of sellers do not implement. Our process involves finding specific keywords that are related to your product using three different keyword research strategies. Henceforth, these keywords are later implemented on the listing during the on-page optimisation.
Read more about our keyword research processes here.
Competition Analysis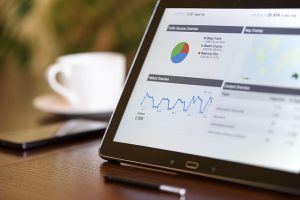 Our detailed competition analysis report outlines the primary competitors, as well as their related sales and revenue volumes. Utilising Junglescout and our custom calculations, we can work out the recommended sales volumes per day we would need to out-rank this product for the associated keywords.
On-page Optimisation of 1 Listing
Our on-page optimisation campaign for the selected listing includes perfecting of each specific element below.
Listing Title – Your title is the largest element that affects organic rankings. Therefore, we want to build listing titles that rank in Amazon but also attract user's attention to win-the-click.
Bullet Points – The bullet points are essential for copywriting and providing the major core features of your product. As a result, we improve conversions, with more prospects turning into customers. Many SEO consultants miss this key ingredient. We build bullet points for both Amazon's A9 search engine with a focus on converting users to customers, whilst boosting sales in the process.
Search Terms – After the title, the search terms in the back-end of your listing should be optimised for specific keywords and NOT multiple terms inside one line. Here we simply implement our five most profitable keywords.
Description – The product description is where we can be more liberal in our keyword usage. 95% of buyers in Amazon do not fully read product descriptions. And 80% make an instant buying decision based on reviews, price and images. This means that we want to write these descriptions with the final 5% in mind, talking more about the story of the business, whilst also generously including all of our remaining keywords we have yet to implement into the listing.
Copywriting – Another essential ingredient to a successful product listing is to have the correct copy throughout. We integrate this within a keyword focused way to optimise first for users and secondly for organic search.
Amazon Sponsored Products Audit & Recommendations
We also perform a full audit of the current sponsored products campaign, including recommendations on how this can be improved. This is a custom audit where we analyse the current condition of the PPC campaign and build a recommendations list around what is currently not working. This usually involves implementation of data from the keyword research report and reverse engineering the actual search terms that do or do not convert for your product's campaign.
If you do not have an Amazon sponsored products campaign setup, you will receive our comprehensive PPC training course for free to allow you to do this at a later date.
Custom Amazon Marketing Strategy Creation
Marketing on Amazon isn't something that needs to be overly difficult. Ranking products inside of Amazon's search engine goes far beyond on-page optimisation. For larger clients, we implement all of these changes in an effective and efficient way during the account management service, in addition to other strategies such as our industry leading organic ranking campaigns. For start-ups that do not have the budget to get these techniques professionally implemented, we build out a custom marketing plan that your internal team can utilise moving forward and achieve similar results.
Investment Reality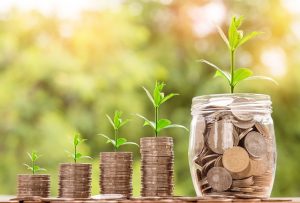 We offer this campaign as a one-time investment of $1,345 for all elements outlined above, including with one product listing. Therefore, if you are looking for our extended on-page optimisation campaigns for multiple products please get in touch.
Any questions please get in touch.