If you're looking to sell your Amazon business and get out, you might be wondering the most effective way to go about it.
Maybe you're sick of dealing with Amazon support, maybe your product was never as popular as you thought it would be, or maybe you just want to focus all of your time on a new idea.
Selling your Amazon business is a great way to quickly and safely exit, while potentially making a profit, or at the very least, minimising losses.
But how do you sell an Amazon business?
And perhaps more importantly, how do you ensure you're actually getting the most value for your Amazon seller account?
We've worked with thousands of Amazon clients to boost their sales and ranks, and we've also helped hundreds to buy or sell their Amazon accounts, including acquiring some ourselves.
We decided to put together this guide based on these experiences, to help you ensure you get the most possible out of your transition out of selling on Amazon.
First, the most obvious question:
How to increase the value of the business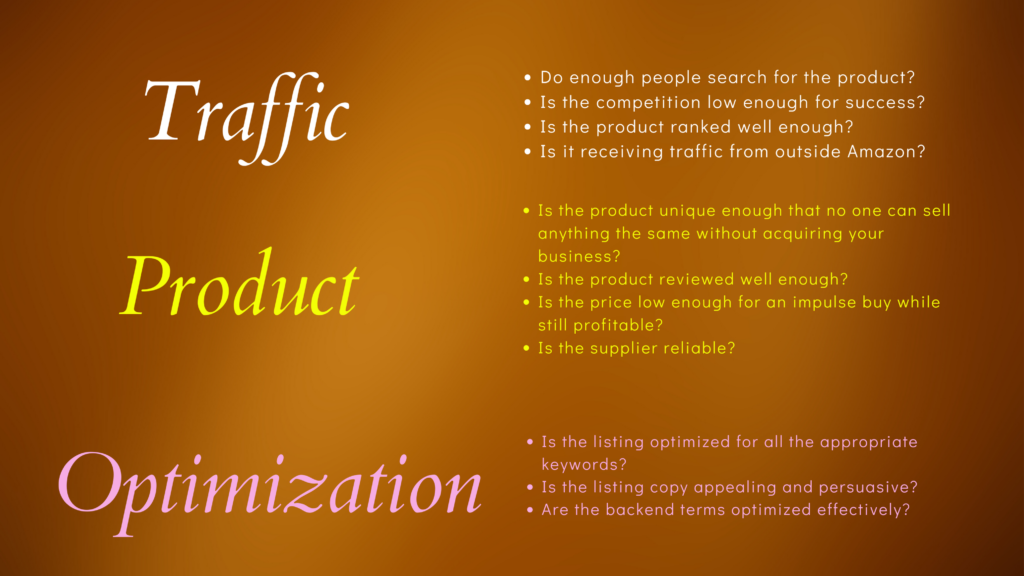 It's a good idea to increase the value of your Amazon account as much as possible before valuing it and putting it up for sale, for obvious reasons.
On the other hand, maybe you valued your business already and were disappointed by the outcome. In that case it would be a good idea to boost the value as much as possible before trying to sell.
Let's take a look at the main value drivers you should be focusing on to achieve this goal:
A Unique Product with Strong Branding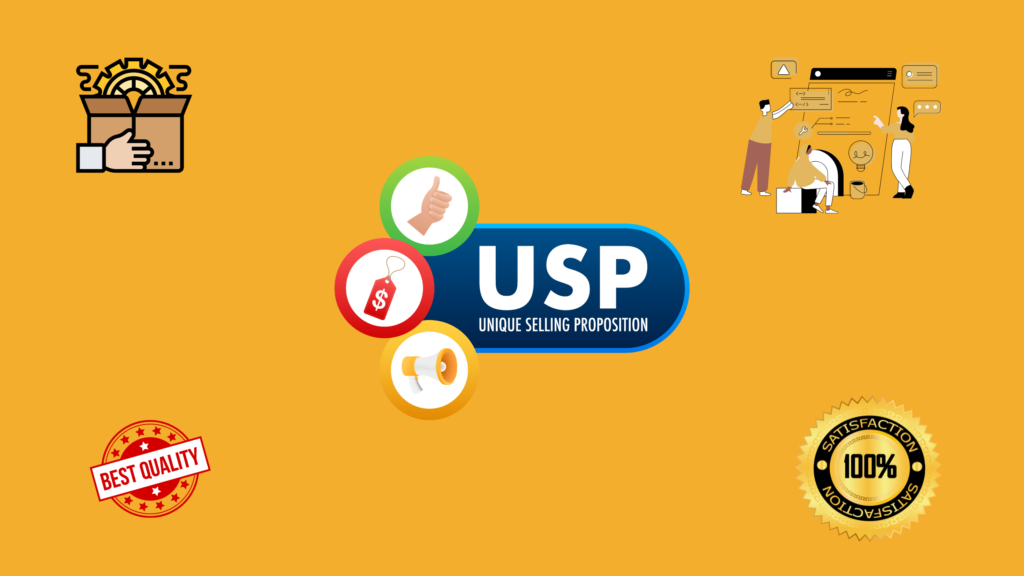 One of the most common types of Amazon business is a reseller business model. Unfortunately these are also the least likely businesses to sell for a decent price. This is for the obvious reason that the products on sale offer no unique benefits – and an interested seller could likely acquire and sell the same products easily, without even needing to access your account.
While a private label business has slightly higher value, it is just as likely to offer fairly generic products that are already available elsewhere, just with different branding.
These accounts can still be sold if the other factors are positive, after all, a value is only what somebody is willing to pay – but it's best to remember they are unlikely to fetch a high price.
A unique product though, with your own specific branding? This is the most valuable type of Amazon business to sell.
Part of this is because your products are likely to offer multiple USPs or even proprietary technology.
But even when this isn't the case, simply having a recognisable brand that potential buyers associate positively has a value all of it's own.
Traffic and Rankings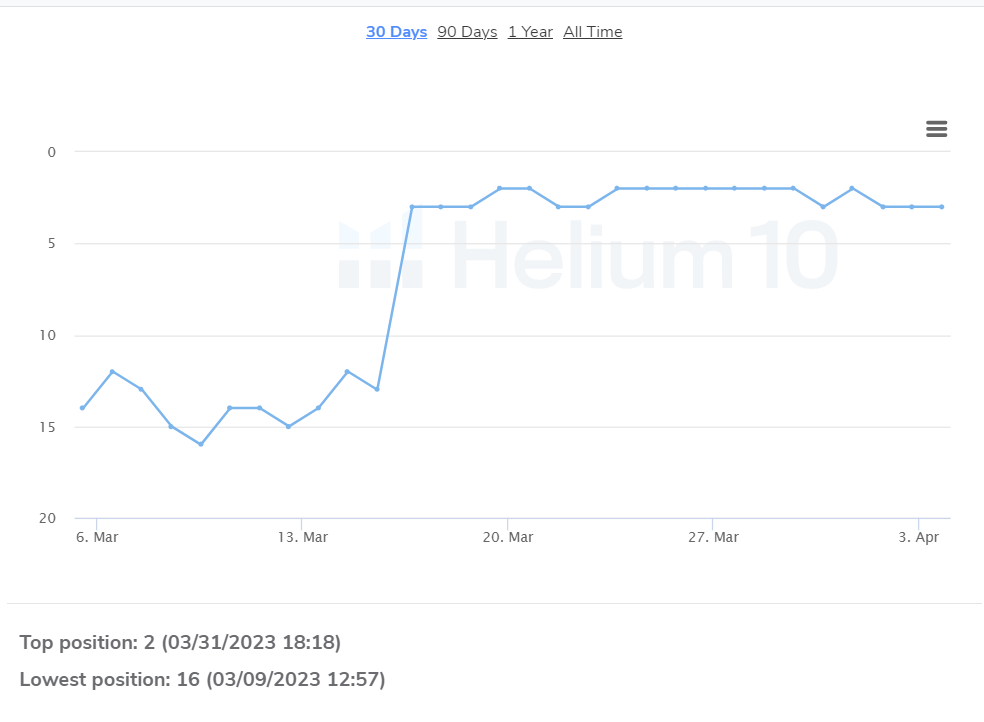 An Amazon business who's products are badly indexed or receive little traffic is unlikely to sell for a high price, even if the products themselves are unique and attractive.
This is because the buyer would have to spend additional money and time to boost traffic to the listings, and there is no guarantee this would actually work, which adds a lot of risk to the transaction.
Luckily, if you have an appealing product that people want to buy and are selling it for an attractive price, driving traffic to the product is fairly easy, and doing so before selling the account can offer a 10X ROI.
Here are some of the most reliable ways to boost traffic to your listings:
Listing Optimization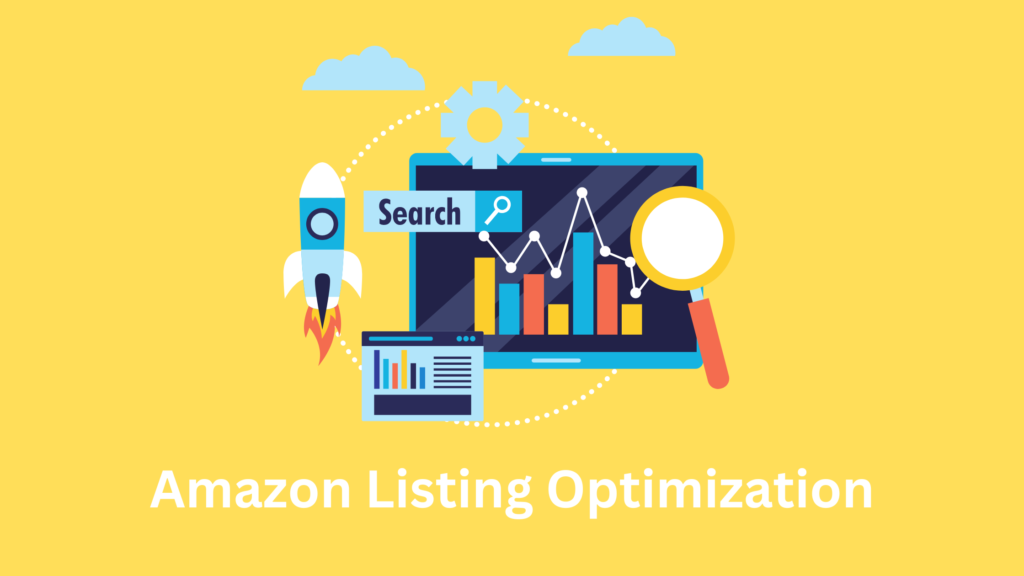 If your products struggle to index and rank, they likely could be optimized for Amazon's A9 algorithm better.
You can do this yourself and directly on Amazon with a little work and time.
If you are unsure how, first take a look at our in depth guide on keyword research to figure out the most important keywords for your specific products.
Then, try to include as many of these in the listing while also pushing the selling points. Don't write for keywords or humans alone – try to take both into account.
Alternatively, hire some expert help with listing optimization services, to ensure that your listing is as effective as it can be, without any additional work on your end. This will ensure that the product is indexed in all of the keywords that are relevant to it, that Amazon is 100% aware of what the product is and isn't, and that the listing is as rankable as it can be – all of which will help boost the other points listed here and help them be more effective.
Click here to read about our listing optimization services and the results they have already provided!
Blog placements & External traffic
Paying high traffic blogs to include links to your products (ideally in relevant topics as top 10 "x" product posts) can dramatically improve traffic to your listings and make people outside Amazon more aware of them. These links will continue to exist after selling the account, and offer a lot of extra value to your buyer.
Amazon also rewards sellers for bringing traffic and sales from outside of Amazon, since Amazon wouldn't have won those sales by itself – and this is likely to translate into improved rankings and more traffic from within Amazon.
Keyword Focused Sales – Amazon Organic Ranking Campaigns
Amazon ranking campaigns are the most reliable and effective way to boost traffic to your Amazon listings and grow your business's value.
They work by getting genuine Amazon customers from around the country to search a specific keyword and buy your product.
This tells Amazon that your product is highly appealing to people searching for that particular keyword, which therefore propels your listing up the ranks until it shows near the top of the first page.
If your product is not very appealing, or has bad reviews, you may slip down the ranks again as people continue to choose other products. However, if the price and reviews are appealing enough, the product will begin to win sales from its newfound traffic, which will keep it in it's new high position for the long term.
This not only provides the best ROI out of any Amazon marketing strategy, but if it's done in the right keyword, it will transform the future of your product and increase it's monthly views by thousands.
If your Amazon account has a low value because it's products are lost in the search results and nobody is really viewing them, this might just be the only thing you need to do to boost the value of your business significantly.
Our page on Amazon rankings will explain more on how you can achieve this, including letting us do it for you if you'd prefer to focus your time elsewhere.
If you've considered all of the three options in detail and actioned the ones you deem relevant, your products will be in a pretty good position and getting significant traffic that they didn't receive before.
But running an Amazon business can still be time consuming and obstacle-heavy.
The next most effective way to boost your business's value is to take some of that friction off the hands of a potential buyer, and the best way to do this is with automation software.
Let's take a look at that next:
How to streamline processes using softwares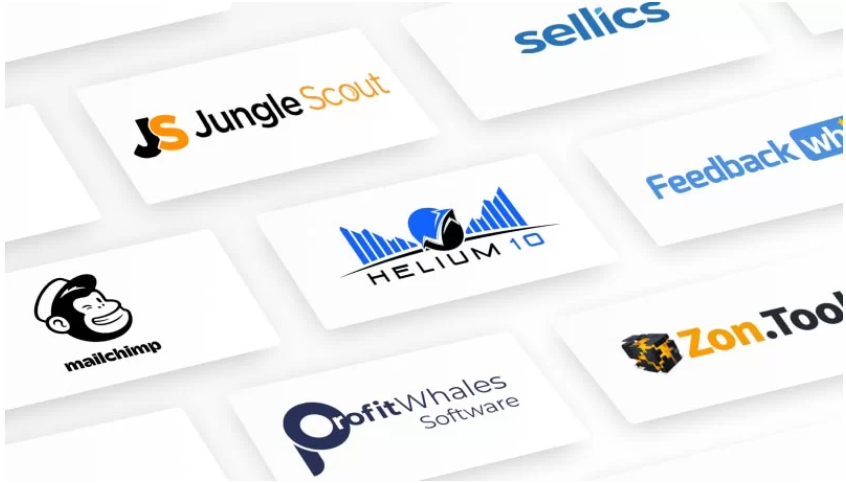 In today's competitive landscape of e-commerce, Amazon has emerged as a prominent platform for sellers to reach a vast customer base.
However, managing an Amazon business can be an intricate and time-consuming process, requiring constant monitoring, analysis, and strategic decision-making. This is where automated tools come into play.
By harnessing the power of automation, Amazon seller tools can streamline and simplify various aspects of selling on Amazon, empowering sellers to save time and boost efficiency.
From inventory management and pricing optimization to product research and customer feedback, automated tools have become indispensable allies for Amazon sellers, helping them navigate the complexities of the marketplace and unlock their full potential.
There are also some all-in-one packages that offer in some cases upwards of 10 separate tools, which may allow you to manage your Amazon account entirely from one simple software tool. One of the most popular and comprehensive is Helium 10 (read through our Helium 10 review to learn more).
We published the leading post on Google when it comes to breaking down and reviewing the most effective Amazon seller tools, so take a look at the post here to see which tools can work best for you!
How to value an Amazon Brand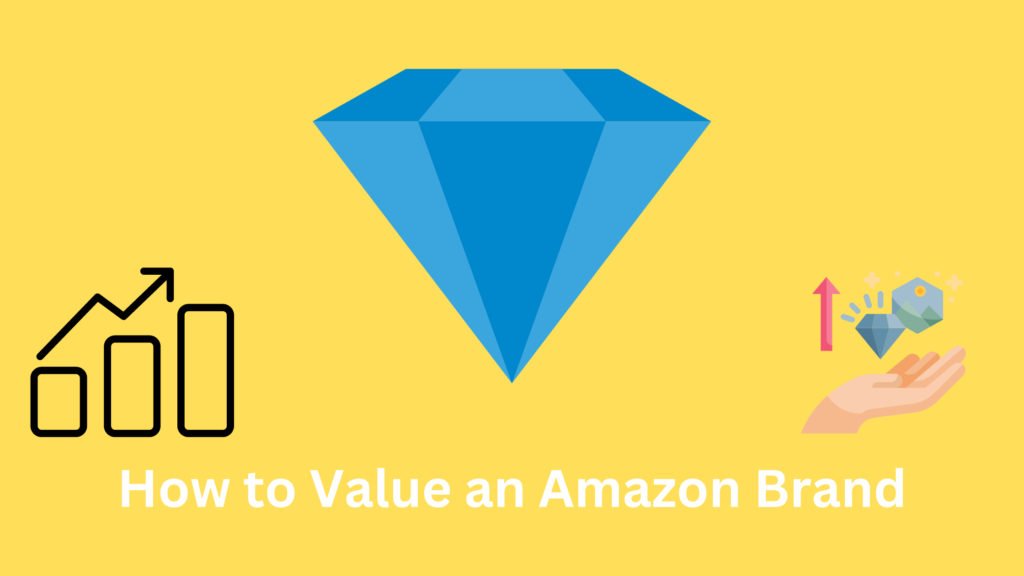 Of course, the most important part of this process is valuing your brand effectively. If your numbers are off then you're going to be fighting an uphill battle from the start.
If you're selling via a partner or marketplace, it is best to get an official valuation done by that partner or marketplace, since they will already know what they or their buyers are looking for.
It's also a good idea to value your business yourself, however, so you can see how this compares to the value others assign to it.
Here are the key factors to be aware of when valuing an Amazon business:
SDE (Seller Discretionary Earnings)
SDE consists of the profit of a business before tax, interest, owners benefits, and other unconnected business incomes or expenses.
It is used to offer a potential buyer a clearer image of their potential ROI if/when buying the business.
Valuation multiples are usually calculated based on an annual SDE, although monthly can also be more useful in some circumstances, for example if the business is growing or losing value rapidly.
It is best not to include expenses specific to yourself here – such as staff salaries, storage, offices etc. This is because any potential buyer will likely have a totally different setup, so these expenses will be removing value from your business despite not actually being relevant.
The most important factors that absolutely need to be included are the COGS (cost of goods sold) and the cost of keeping the business running.
While the exact factors involved may vary depending on the business itself, the basic calculation to keep in mind is:
Revenue – expenses + addbacks
Addbacks
An add back is a non essential expense that the business can be run perfectly well without.
Examples include interest on loads, depreciation of assets, vehicle expenses, the owner's salary, trademark applications etc.
Empire Flippers are able to give you specialized advice on what you can use for addbacks, so it's a good idea to use such a service if you are unsure.
Valuation Drivers
These are factors that directly influence the value of your business.
For example, are your products seasonal or influenced by trends? Are they ranked well in Amazon?
Does the industry you're in have big obstacles for the buyer to overcome? Is it resilient to competition?
Are your accounts records of a high quality or are they unclear?
What are your suppliers lead times?
It goes without saying that if your business is easy to run, resilient and makes good profit, then these are all things that will increase it's value.
Similarly, obstacles that will make a buyer's life harder can easily reduce the perceived value of your business.
Now that we've covered the basics, here is a more detailed way to value your business:
Profit before tax + addbacks = SDE
SDE x valuation multiple + inventory cost + shipment to amazon = The value of your business.
How to remove yourself from the business
If you're working on selling your Amazon business to focus on a new idea, you likely want to remove yourself from the daily routine of the business ASAP to free up your time.
Even when not planning to sell a business, you may wish to remove yourself from the day to day and let someone else manage the business for you while you manage new opportunities.
An easy way to do this is to use an account management service. This allows an experienced marketing agency to manage your account, chasing opportunities, actioning issues, and ensuring the business grows or performs well without requiring your constant input.
There are some software tools that can do parts of this too, such as inventory management tools that can take care of ordering stock when necessary.
However, if you want to remove yourself entirely from your Amazon business, it's best to go for the most comprehensive solution possible, to ensure no issues or opportunities are missed going forward.
Take a look at our Amazon account management services to help remove yourself from your Amazon business while ensuring it grows moving forward.
Where to sell your business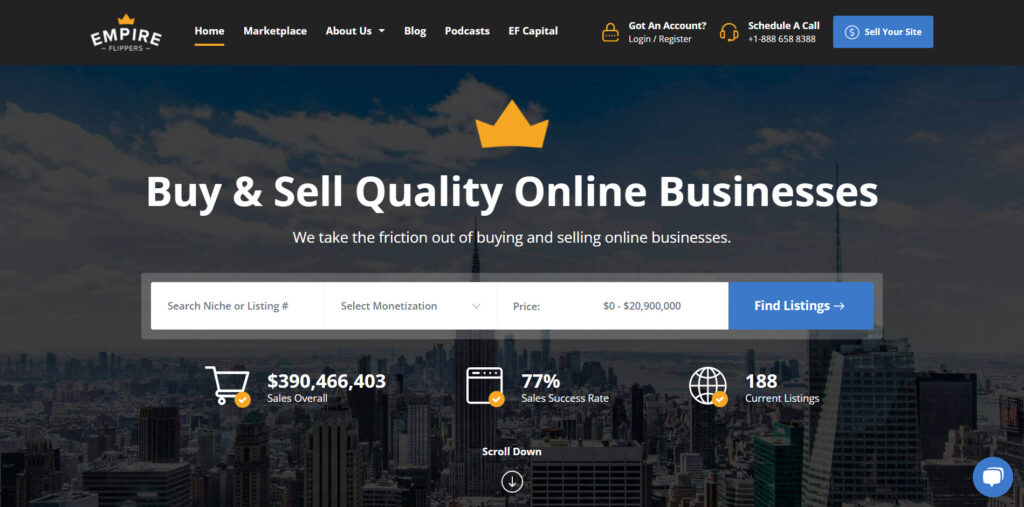 When looking to sell an Amazon FBA business, there are a few routes to consider. The most popular options are using a marketplace, auction, broker, or direct sale.
Marketplaces and auctions allow you to list your business online and wait for potential buyers – they can be great if you're willing to handle the selling process yourself – but they also attract additional fees.
Empire Flippers is the biggest marketplace for selling Amazon accounts, with millions of potential buyers, and should probably be your first port of call if you're looking for a profitable sale.
To learn more about selling your Amazon business on Empire Flippers, here are some useful links:
Brokers offer a more direct service that typically comes with additional costs.
Lastly, direct sales allow sellers to keep their profits intact without dealing with third-party middle-men costs or sales fees. This is the best option for sellers looking to make maximum profits on their sale without any of the hassle of extra paperwork and processes associated with marketplace and auction services, although it of course takes significantly more work to actually find a buyer to sell directly to.
To learn more about how to exit your Amazon business, check out our other post on how to sell your Amazon business here!