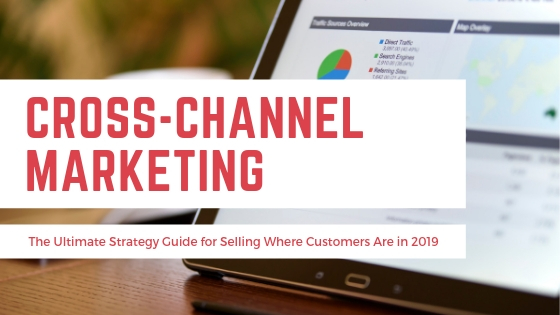 With the number of people preferring to shop online these days, you'd be forgiven for thinking it was easy to sell products online, but thanks to the sheer amount of content, devices and competing sellers out there, getting the attention of potential customers is often a little more involved than many assume.
While incredible copywriting and killer content will still go a long way towards getting attention, sticking to your own website or the one sales channel you've had success with and gotten used to, is no longer an appropriate strategy.
People expect businesses to follow them across multiple social networks, and you need to offer a personalised, unique experience across all potential channels to compete in the modern world.
Today we're going to show you how to assemble an effective cross-channel strategy that will get more eyes on your product than ever before and get you well on the way to huge profits.
But first, what exactly is a cross-channel strategy?
Let me explain:
Cross-Channel Marketing Definition
Cross-channel marketing is simply the act of attempting to use more than one channel to reach customers and potential customers.
This makes it as easy as possible to get a wide reach and bring in customers from as many potential sources and locations as you can.
Also known as multi-channel marketing, cross-channel marketing allows you to sell products to customers where they feel most comfortable buying, and follow them with a unique and personalised experience across any other channel where they may be.
eConsultancy asked marketers across South East Asia which marketing ideas were a high priority for them in 2019.
Here are the responses: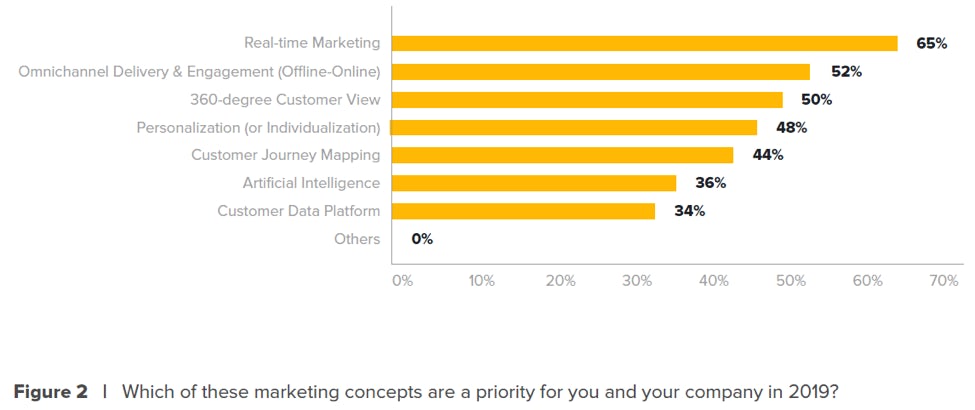 While multi-channel marketing isn't specifically listed, you'll realise that from customer data platforms to customer journey mapping, all the way through to personalisation, real-time marketing and omnichannel delivery, all of these concepts are improved by, work well with, or can't exist at all without multi-channel marketing.
What's the Benefit of Cross-Channel Marketing?
The simplest way to look at it is this:
If you decide to only operate on, for example, your own website and Amazon, ignoring all other channels – imagine a potential customer who doesn't regularly search for things to buy in Google and doesn't use Amazon, but otherwise has an interest in the type of products you sell and could potentially become a customer if they were aware of your offering.
You have close to 0% chance of ever selling to that person.
If that person browses through Facebook every day, however, Facebook ads and a Facebook page for your brand give you an instant chance of getting their attention.
Admittedly, the amount of people that don't buy on Amazon is shrinking by the day, but the fact remains if you aren't at least present on the marketing channels that suit your product and audience the most, you can't expect to meet your full potential.
People love to interact with brands wherever they are at the time, for example buying a product from Amazon, then tweeting the company for support, or messaging a brand's Facebook with a query before making a purchase on their website.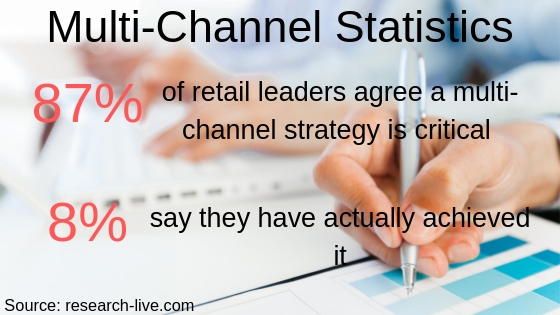 Let's take a look at some of the most popular marketing channels in action in 2019:
Your own eCommerce website
Other people's websites and blogs (affiliate marketing or guest posts)
Amazon
eBay
Etsy
Pay-per-click ads
Email marketing
Social Media (Facebook, Twitter, Instagram, Pinterest)
Physical/Snail mail
By no means are we saying all of these are suitable for all types of business, but there are many niches where this is, in fact, the case. If you're in one of those niches and only selling through a few of the above methods, you're missing out on a hell of a lot of potential sales.
According to eConsultancy, back in 2015, only around 29% of businesses had the ability to see a "single customer view" in order to develop personalised messages for customers across all channels as shown in the graph below: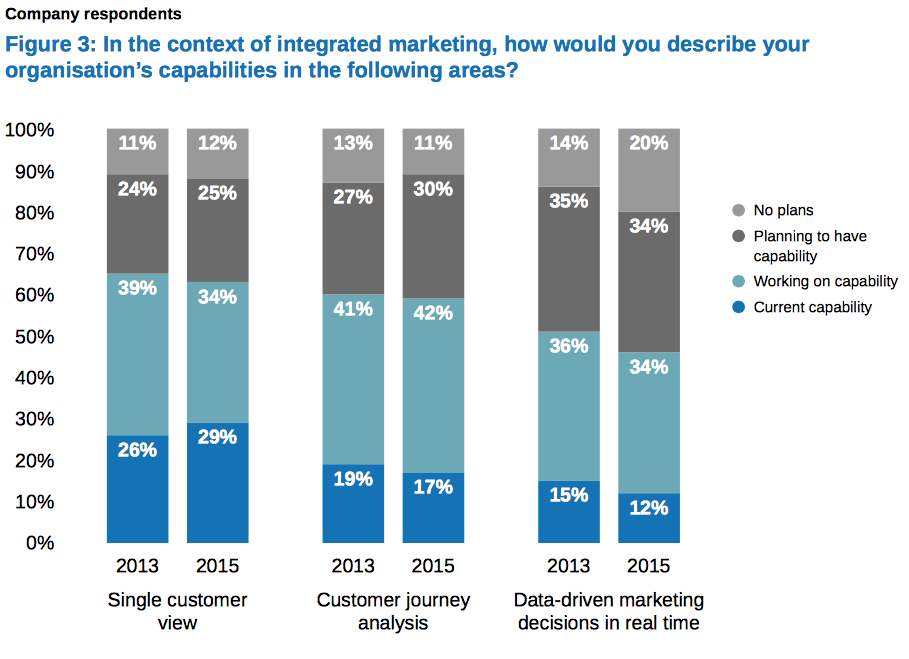 As you can see by the "Working on capability" and "Planning to have capability" sections, the industry as a whole was working towards this, however, and this is still ongoing today.
Marketing across multiple channels doesn't just target potential customers where they are, it also gives potential customers the choice of where they would most like to engage with you.
This has huge benefits for marketing since prospects are more likely to convert via the method they feel the most comfortable with, however, it does also have some challenges and obstacles when it comes to analytics – for example, if a customer has interacted with several of your business's channels, it can be quite difficult to tell which one actually pushed the conversion in the end.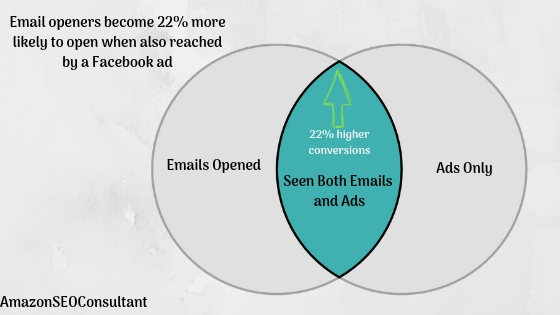 What is Cross-Channel Marketing?
Cross-Channel Marketing vs Omni-Channel & Multi-Channel
It can be easy to get these mixed up since they are closely related and have similar names, but the main difference is that multi-channel and cross-channel marketing focuses on connecting to your consumers with multiple different channels, creating as seamless a brand experience as possible across all of them, whereas omnichannel marketing is essentially cross-channel marketing that allows customers to switch channels mid-interaction, for example, adding a product to a basket on a laptop then continuing the payment on a phone after leaving the building.

How Cross-Channel Marketing Can Help You Reach New Customers
Setting up a multi-channel marketing strategy can be intimidating and potentially seem a little like more work than it's worth, but with younger potential customers becoming more likely to research your brand via multiple channels, it's quickly becoming something that can't be ignored.
After all, in 2014, Growth From Knowledge found that 40% of adults start an online journey on one device and finish it on another. This goes a long way towards drawing a picture of how the modern user lives and the type of "portability" between devices and channels they expect.
Here are some multi-channel techniques you can use to increases your sales and profits:
More Attention, More Traffic, More Sales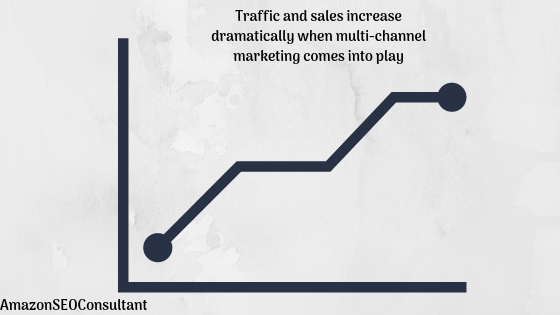 This one is the most obvious but really shouldn't be disregarded.
Customer's lifetime value has been found to increase by 30% when they are shopping across multiple channels.
More importantly, customers with strong multi-channel customer engagement see an average of 9.5% YoY increase in annual revenue, compared to 3.4% for companies with weak multi-channel strategies.
While plenty of this can be credited to these companies' engagement and brand loyalty strategies, the fact of the matter is, the more pies you have your finger in, the more sales you have access to.
Use Social Media to Build Brand Loyalty & Then Push Prospects to Landing Pages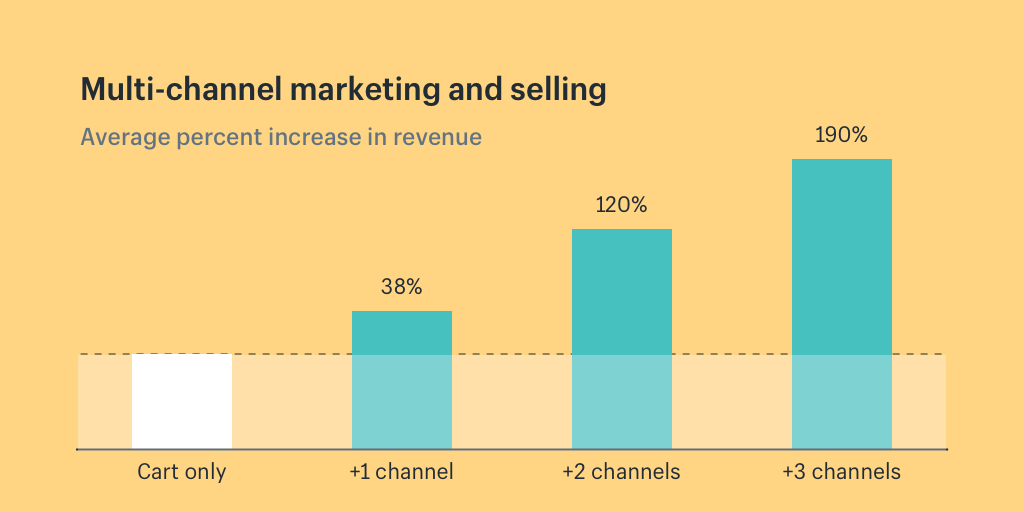 This is one of the most powerful emerging strategies in the modern day.
Prospects love to engage with brands and treat them like a personal relationship, with 71% of people who experience good service via social media saying they would recommend the brand to friends.
Social media marketing has been found to be one of the most effective ways to build brand loyalty, if not the most effective way. Because of this, engaging with potential customers through social media, building up their loyalty through regular friendly engagement and personalisation, and then pointing them towards your website landing pages and product pages, can be an incredibly powerful tool for growing your audience.
Tracking customers behaviour on your website and then using these insights to target them via other channels not only reaches your customers where they are but also creates an image of your brand being a fluid entity that can be easily reached and engaged with from any channel with similar results.
For example, tracking a customer's browsing and buying habits on your website will then allow you to offer similar products or discounts on products that interest them via email or even via social media messages.
Personalisation is king today and in the future, and receiving a personalised discount, addressed to them by name, in their Facebook inbox is sure to build a connection between a customer and your brand and make them feel appreciated and at home dealing with you.
Sharing data will also allow you to learn more about which channels work well together, and which ones perhaps shouldn't directly interact.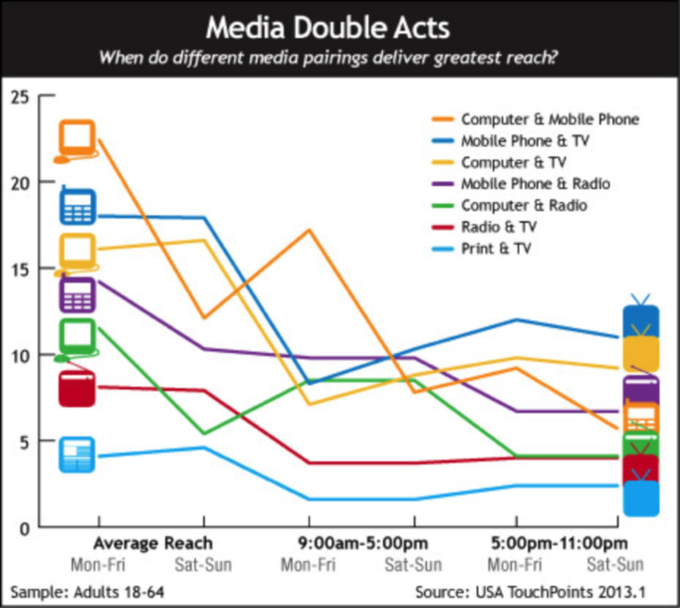 Test Multi-Channel Strategies Against Single-Channel Ones
Control groups will allow you to set certain segments of your audience to not experience the multi-channel messaging and experience. This allows you to directly measure the increases in engagement, clicks, conversions and sales that come from your multi-channel activities, as well as teaching you which customers react better to single-channel messaging, if any.
It is thought that the older generations prefer to work with a single channel or touchpoint, whereas the younger generations are more comfortable dealing with multi-channel brands.
You can test this for yourself, and if it turns out to be true, you can decide to put everybody above a certain age into a control group to maximise your communication with both groups.
Create a Variety of Data Sources
We mention this in some form in every article, but data is power and the more data you can (ethically) get from your users, the more accurately you can target them in the future.
This can include, for example, a survey being shared on Facebook, linked in your marketing emails, and sent via snail mail, allowing you to see how the customers that react best to these channels differ from each other and adjust your marketing strategy accordingly.
This allows you to know your audience better than ever, and to target each channel in a slightly different way to best convert the type of customer that prefers that channel.
These are just a few of the benefits of cross-channel marketing, but there are some potential difficulties to be aware of too.
For example:
Difficulties of Cross-Channel Marketing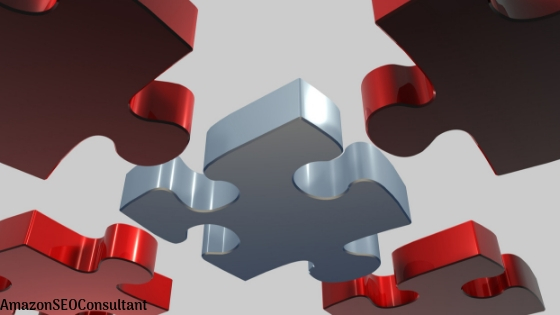 These aren't necessarily problems if you take the proper precautions, but are certainly things you should be aware of.
For example:
One Channel Might Suit Your Business More Than Others
Many businesses try to funnel all leads or users to a specific page or phone number. If you have found benefits to this in the long term, for example, if your sales team get higher conversions than your website, it can be tempting to keep it that way.
In the same way, if you work in a niche where customers prefer to order on the phone and discuss requirements as opposed to simply ordering online, you may wish to grant them this and avoid online orders.
This depends entirely on your business and what your customers want and expect, so if you think you are only likely to get significant sales from one route, you can stick to that if you prefer – but you should still consider the other channels in depth and think about how they can be used for other benefits such as providing information or telling the story of your brand.
Increased Time, Cost & Resources to Manage
Running a successful multi-channel marketing campaign where all channels are run slightly differently depending on their strengths and weaknesses, share data and work together to achieve a goal, can be costly and may even lead to you needing new staff.
This is almost always worthwhile and the increased costs should spur new sales and profits too, but if you are a small startup you may decide this cost isn't worth taking a risk on until you're more established.
One thing is for sure: Multi-channel marketing requires a comprehensive plan, and if you're going to neglect certain channels and half-ass it, there is no point even trying.
Test, Optimise, Analyse, Then Test Again
We've summed up the main benefits and difficulties of launching and maintaining a multi-channel marketing strategy.
If you're anything like us, you'll agree this is the way forward for eCommerce in the long term.
The main thing to keep in mind is that multi-channel eCommerce generates huge amounts of data on how your users interact with, engage with, and get converted to sales by different channels.
It's absolutely imperative that you stay on top of this – otherwise all of the data will go to waste.
Not only can this data be used to predict, measure and improve your ROI, but it also allows you to optimise each channel in the long term and learn more and more valuable insights about how your customers interact with each one, and what helps them convert.
This also gives you a HUGE range of potential A/B testing opportunities, from which Facebook profile picture attracts the most interaction, to which target audience works best for Twitter ads, to email subject lines and everything in between.
While this might sound like a lot to take into account, and it is, the rewards for doing this accurately and consistently are unbelievable.
Not only does leveraging this lead to more accurate data and more meaningful insights into how to use it, but it also gives your marketing teams more information to work with and increases the size of the target audience you have to work with.
All of this combines to make a guaranteed boost to your engagement, sales and profits, in the long term.
If you need help with your cross channel marketing strategy, fill in our request a proposal form to see how we could transform your business!