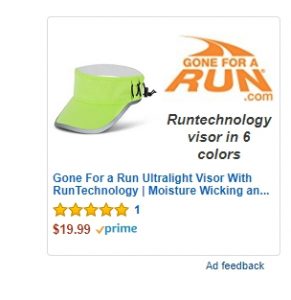 Updated on April 4th 2019: Most Amazon sellers never turn on the sponsored ads campaign (PPC campaigns) the reason? They think there is too much competition and that they will burn through a lot of money. Which is of course a fair hesitation. The issue is that Amazon's campaigns are designed to reward you. They are the easiest Amazon PPC campaigns I've personally ever worked with and if you have 20 good reviews already in place and your copy on the listing page itself is well written then you will have a good ROI on these campaigns. We also have free guides on Amazon SEO & Optimisation for others interested.
Read this guide and you will NEVER not run Amazon sponsored ads again!
The ROI for the sponsored products campaigns is measured in ACOS. This stands for Amazon cost of sales. All this means is how much it has taken (in a percentage term) for you to generate X amount of sales. For example if we spent $10 to generate $100 in sales that would be a 10% ACOS. $20 would be 20% and so on. Remember this can go above as well, so if you spend $200 to generate only $100 in sales that would be a 200% ACOS. This would be pretty difficult to do though, and if this did happen, the issue probably isn't your Amazon PPC campaign it's actually your product or the product listing itself.
Turning these campaigns on is essential for a number of reasons. First up, you can test which one of your keywords is converting the highest. This is great data to have from a general business point of view. If you ever go on to Adwords or any other paid advertising you have this data already. Secondly you will likely generate a profit from this advertising medium anyway. For example if you sell a product for $100 and you have a 50% profit margin all in, then any acos under 50% will actually generate you a profit for each and every sale. Something that is not only possible but quite probable. Below are a couple of screenshots from our campaigns for myself personally and a couple of clients.

As you can see the campaign above have been very profitable for us over the past 3 months. We have an Acos of 35% and you can see the sales figures as well. But it wasn't always this good. Both campaigns started over 60% Acos (profit margins of products are about 50%) meaning we were making a loss on each sale. The reason why we let these run is because we knew they would improve due to improved listings. For example if you have a listing that only has 5 reviews when you turn on the PPC campaign, it is likely to convert worse than a listing that has 50 reviews. So as you gradually increase the number of positive reviews on the listing, the conversion rate will also increase. If your ACOS is above 100% for longer than a couple of weeks then you need to re-evaulate your situation. But remember if you have a superior product then taking a loss to get your brand in front of more customers might not be a bad idea.
Why We Built The Amazon PPC Training
The second screenshot is from a campaign that went pretty much as well as you can imagine. The niche was clean, we optimised the product listings for both individuals and Amazon's search engine and generated the reviews to help conversions. This led to a ridiculous conversion rate and a 6.00% ACOS. 6% Acos's generally only happen when there is a very low amount of clicks, but as you can see we had spent $200 to generate $3,000!

Not all campaigns work this well, but if you have a high number of positive reviews and a good product there is no reason why Acos should be over 20%. If you would like to work closely with us to 10X your marketing and reach new levels of profit with PPC feel free to check out our partners page. We've also built a PPC guide which you can find by clicking the image below. Also remember there are hundreds of other criteria to a successful Amazon business, many of which are elements such as on-page optimisation, understand the algorithm itself, marketing your products outside of Amazon and many more. But to solve Amazon sponsored products, we've built a mini-guide for you!
We also have a full guide on Amazon PPC here, although this is not the video course it will give you all the information without the visual elements if you are on a very tight budget!