Amazon Enhanced Brand Content Optimisation – EBC Creation
Boost brand awareness, Increase conversions & Boost profits!
Enhanced brand content has been shown to increase conversions by up to 427%. It allows brand registered sellers to add extra details, benefits, enhanced images and brand storytelling to an Amazon listing.
When done correctly, EBC can result in improved conversion rates, increased traffic and higher sales in the long term.
A viewer of your listing who scrolls down further is looking for more information – if you don't have it for them, you've more than likely lost the sale already. Give them everything they need to know in an attractive layout however, and your chances of a sale increase dramatically.
Our industry-leading graphic designers have years of experience in creating unique EBC for some of the biggest brands on Amazon, and are able transform your listing into one that truly represents your brand and stands out from the crowd!
All copywriting and imagery included.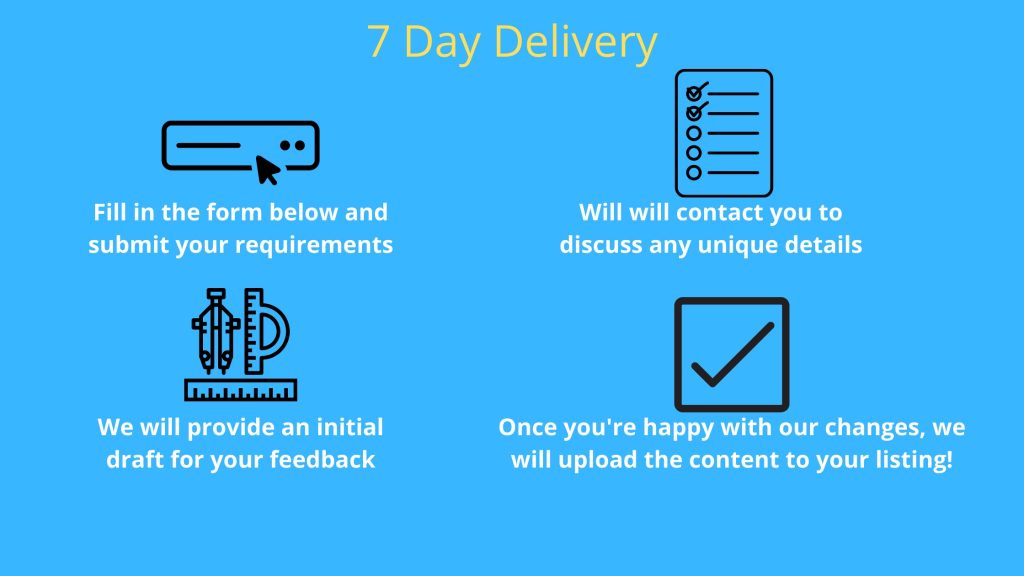 What is Enhanced Brand Content?
EBC allows brand registered sellers to create a more complete, unique and attractive product description for their Amazon listing, as opposed to the plain text description allowed for resellers.
Enhanced Brand Content is so effective at increasing sales and making your listing more attractive that it's more of an essential aspect of Amazon marketing, as opposed to simply a useful feature.
Our EBC design team uses proven strategies and design techniques from years of boosting sales for our myriad clients, in order to provide the best possible impact for your own products.

Turn page visitors into buyers with engaging benefit-driven content
Answer commonly asked questions and provide extra information to help ensure a rapid, informed purchase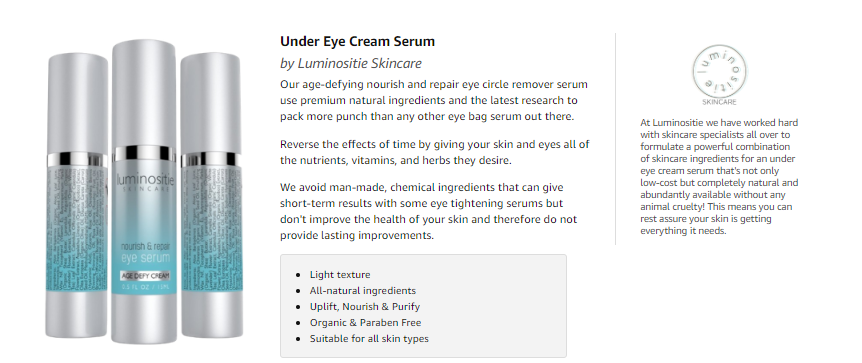 Make your listings more appealing, easier to scan and full of brand storytelling!
Order the Leading EBC Service Today!
Enhanced Brand Content

Industry leading benefit-driven content with 7 days delivery


Full consultation and discussion



Imagery that converts based on years of split testing



Initial draft delivery with free edits or improvements