From the buyer point of view, the huge range of different products available on Amazon is possibly the most attractive thing about the platform.
However, there are a huge range of Amazon restricted products, UK & beyond, that are important to know about.
The majority of items can be sold by anyone, but a certain range of brands and categories are gated. This means you'll need to get specific permission before you can sell those products, in other words, getting them ungated.
The path to getting ungated to sell certain brands is often self explanatory – for example if you want to be ungated to sell Nintendo products, you'll need express permission from Nintendo.
However, the process can vary dramatically for categories.
Let's start at the beginning:
What are Gated Categories in Amazon?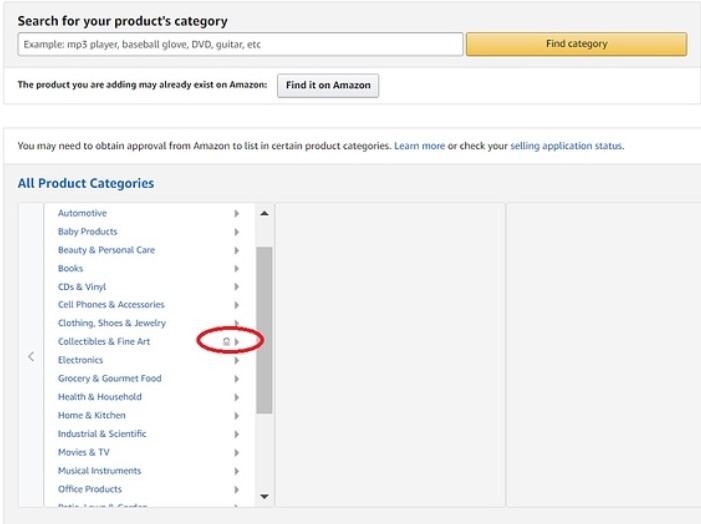 Gated categories are just that – categories that you will need to get ungated in order to sell in. Most Amazon FBA restricted products are in gated categories.
Usually, in order to sell these product you will need to be approved by Amazon, which requires:
Proving ownership of that products particular website
Proving ownership of the relevant UPC, or
Providing certificates of authenticity
Most of these gated categories are set up to protect Amazon buyers from fraud, for example for particularly expensive products, those that are often counterfeited, or those of a sensitive nature in one way or another.
The simplest way to think of Amazon UK restricted products (or those in any other country) is to think of the type of product that would usually be locked in a glass cabinet if you saw it for sale in a store. These are usually products sold by some sort of specialist and categories that are commonly gated can include:
Industrial & Scientific
Automotive & Powersports
Collectible Coins
Sports Collectibles
Video, DVD & Blu-ray
Jewelry
Fine Art
Grocery & Gourmet Food
Luggage & Travel
Shoes, Handbags & Sunglasses
Watches
Some of the most common reasons for restricted Amazon products are to cover Amazon legally and in terms of their reputation. For example, if you purchased a collectible item on Amazon that turned out to be fake, Amazon could lose reputation or face legal issues for this, despite the fact they aren't the seller. Gated categories where this is a high risk and only allowing verified sellers to access those categories mitigates this risk.
Can I Get Ungated in Amazon?
Of course, and getting ungated for many categories is actually extremely simply.
Unfortunately, many categories can be more awkward, and each has it's own process. This means that if you're planning to sell multiple gated products all from different gated categories, things can start to get really complex.
Don't panic though, we're here to make it simpler for you:
Checking if a Product is Gated
The easiest way to check if a product is available for you to sell, is to try to create the listing itself.
Go into Seller Central, go to Inventory and click "Add a Product".

Then write the ASIN, UPC or other unique identifier of the product in the box.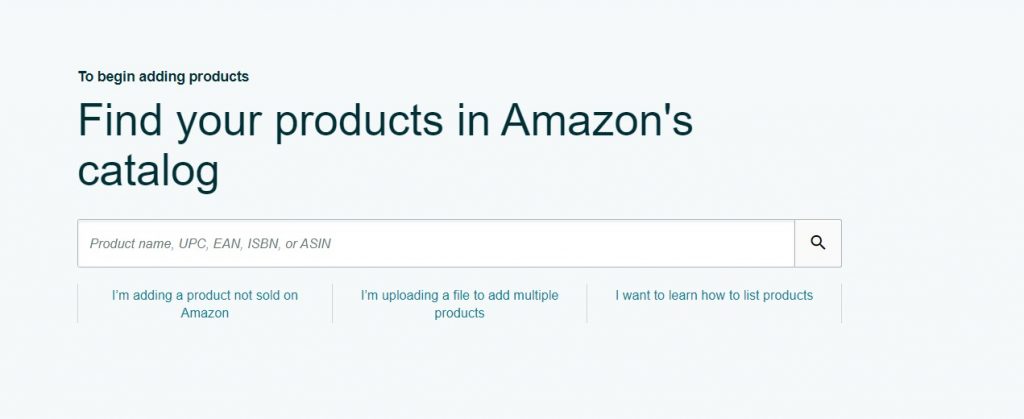 Once the product shows up, if it has an "Apply to Sell" button then this shows you will need to be approved to sell the product. By clicking on "show limitations" you can check exactly what you will need to provide in order to be accepted to sell the product.


Pay Attention to General Laws
This may seem obvious but some restricted categories are nothing to do with Amazon at all and are general legal requirements that would still be the case if you were selling the product in a physical store.
For example, if you're selling a herbal supplement, and you use the word "medicine" in your listing or position it as being able to "cure" something, you could be in hot water for obvious reasons.
We would advise taking absolute care with this, because submitting a new listing to Amazon with such violations can be a reason to decline access to the category.
Here are some of the most common categories for restricted Amazon products and some of the most common ways to ungate them:
Shoes, sunglasses and handbags
These are on the list as they are so commonly (and easily) faked.
In order to be ungated to sell these particular products, the requirements are:
Do not list knock-offs or counterfeit products.
You are going to be required to have a website and provide Amazon with the link so they can check the range of products you're planning to sell
As with all original products from major brands, you will have to list the manufacturer's UPC on your product listings.
Hazardous and dangerous items
There are two main types of age restricted products Amazon deems potentially dangerous.
The first type can be sold by anybody, but you will need to prove that they've been handled and transported safely in line with EPA regulations.
These include batteries, portable fuel containers, and the like.
There are also completely restricted dangerous products that can't be sold at all – for example gunpowder, explosives, firearms, and more.
If you're going to sell medical items on Amazon, such as:
FDA approved devices
Ionized bracelets
Eyeglasses
Hearing aids
Tanning devices
…and more, you will need to prove that the items are authentic, in correct working condition, and that you yourself have the relevant medical licenses and documentation to sell them.
This is a unique application process that will be different depending on what you are planning to sell, but you can kick it off by contacting [email protected].
B2B Products
As more and more companies turn to Amazon, B2B selling is becoming a viable strategy of itself. However you will need to meet specific criteria to be able to do so. Luckily, the process for applying is very simple and just involves these steps:
Open an Amazon Professional Seller account.
Create a company profile with all your details.
Start uploading your listings through the Amazon Builder.
Conclusion
Dealing with these restrictions may seem like a nightmare at times, but it is part of the reason Amazon remains a great place to sell. Allowing anybody to sell designer products, for example, would flood the platform with fakes and counterfeits, damaging Amazon's reputation and limiting your own ability to sell on the platform.
When first realizing that you need to get a category ungated, it may seem like a troubling obstacle, but in most cases providing the correct documentation is all you need to do.