Hey,
I live in the UK and started digital marketing in 2009. After 3 years of studying, working in the industry and seeing how poor the majority of digital marketers who claim to be experts in the industry were, I decided to set-up my own SEO agency in Cardiff (That's a city in the UK), which is looking to hit 7 figures this year & has dozens of awesome clients who we help build multi-million pound & dollar businesses across the globe!
Once this was in place I looked for the next opportunity which I saw was clearly Amazon and more specifically their FBA Programme. If you don't know the FBA programme allows individuals or businesses to ship their products directly to the Amazon warehouse and have them store, pick, pack and ship your items as people buy it through the site. In early 2016 I set-up my own fitness company with all products being fulfilled by Amazon. This continues to this day and grows without having to do too much, this is one of the reasons I decided to set-up this website.
Amazon has a huge potential for smart business people all over the world, individuals who want to run a business but also want freedom. If you want to start a business usually you need a warehouse, someone to pick and pack the orders, all of which has very large overheads, especially when you are first getting started. Amazon clears all of these roadblocks and hence if you have an idea for a business, you can create a product send it to their warehouse and they will do everything for you, leaving you to do more important things such as designing and manufacturing great products, and spending time doing the things you really enjoy in life.
The issue most people face is getting started! If you have no technical experience, setting up an FBA business can actually be quite difficult. I consider myself quite tech-savvy, especially in the online marketing world and yet I struggled to perfectly launch all of my products, there were shipping errors, stock issues and even pricing issues, all of which only happens when you are not sure about a platform you are using. So this is the reason I started this business, to help business owners fast track their Amazon success.
Ranking highly in Amazon's search engine itself is the key to making money with them, but doing this is very complicated if you have no experience yourself. You can follow the guides and listen to all the experts, but chances are they haven't actually gone out there and done it themselves. Amazon's algorithm is based on 1 primary metric (loads of secondary ones) which is SALES. Amazon ranks products based on HOW MUCH MONEY IT WILL MAKE THE COMPANY.
Think about it, Google ranks websites on relevance, to make them the best search engine, to keep people coming back, and hopefully clicking ads = Profit for Google. Amazon makes its profit from the amount of money they make per sale for a product. If product A sells 10 units @ £10 and product B sells 100 units @ £10, which will rank higher? Exactly!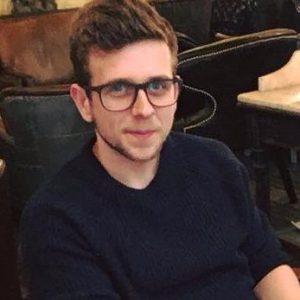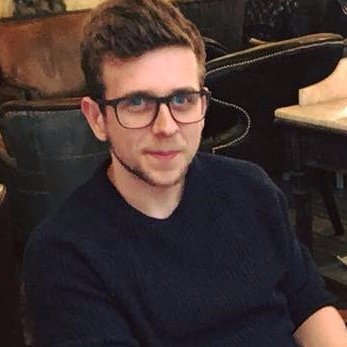 Gaining the initial exposure in Amazon is the most difficult part of the entire Amazon business model. Getting those first few reviews and sales to start to push your product up in the rankings is very hard. Over the past 6 months, I've developed a strategy that perfectly allows me to do this, within Amazon's terms of service (AKA you can just pay people to leave positive reviews) BUT you can ask people to leave a review (can't say positive) in return for a discounted product….. Read the below quote from Amazon's terms of service page.
Paid Reviews – We do not permit reviews or votes on the helpfulness of reviews that are posted in exchange for compensation of any kind, including payment (whether in the form of money or gift certificates), bonus content, entry to a contest or sweepstakes, discounts on future purchases, extra product, or other gifts.

The sole exception to this rule is when a free or discounted copy of a physical product is provided to a customer up front. In this case, if you offer a free or discounted product in exchange for a review, you must clearly state that you welcome both positive and negative feedback. If you receive a free or discounted product in exchange for your review, you must clearly and conspicuously disclose that fact. But Amazon is getting away from this model anyway, something I talked about in early 2018 inside this post.
As a result, we've had to rebuild our offering to stay inside Amazon's terms of service whilst at the same time providing a solution to increase organic rankings inside of Amazon's search engine. We managed to do this in late 2017 having previously been running countless tests and assessing data based on the results. You can see the exact Amazon Marketing process and order product rankings here.
We also maintain a case studies page where you can see some of the results we have gained for other people.
Let me know if you have any questions.
Cheers,
Tom.
Feb 2, 2018
Great Service, Great Consultant!
I will and already have recommended these services to my partners as not only does Tom know exactly what to do to optimise our product launch, he's also a joy to work with. His optimisation strategy helped rank a range of our products which helped quadruple our sales. The best amazon consultant we have worked with (and we've been through a few). Now that we are employing his long term plan, it is only scaling and I am extremely excited for a long a prosperous business relationship with Tom as the business grows. Great consultant and I wouldn't even think about launching and optimising a new product without Tom!
Jan 28, 2018
Very knowledgeable
I'm happy to recommend these services for anyone who doesn't know how to optimise a listing and [who's] getting started using the Amz seller platform. We had been struggling to improve sales through lack of rankings for several products. Tom explained why this was happening and helped us create a plan both short and longer term to raise sales… not having the initial budget for the full campaign we went with just stages 1 and 2. For a brand new start-up to go from zero sales all way to $12,000 a month within 3 months I thought was really great. We're now reinvesting into stage 3 with the goal to hit that 10X mark and reach $100,000+ per month before the end of 2018! Tom is THE product launch consultant
Jan 28, 2018
Saves a lot of time and money
"Tom saved me hundreds of hours of headaches and thousands if not tens of thousands in potentially lost sales through poor optimisation."