Amazon FBA allows people all over the world to run a successful online business and build real, sustainable passive income from the comfort of their own home.
If this is the first time you've heard about Amazon FBA, don't panic – we're going to take you through the basics and help you to understand exactly how it all works.
Already know the basics?
Use the contents option below to jump to the section you need:
What is Amazon FBA?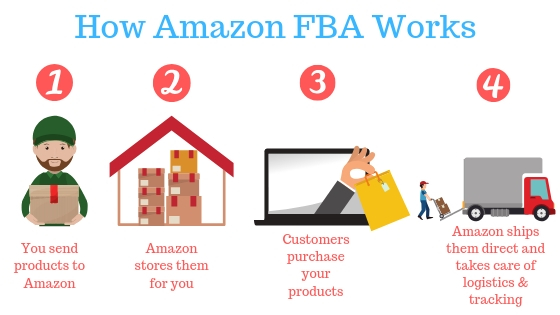 Amazon FBA is short for Fulfilled-by-Amazon, and it allows you to sell products on Amazon, the most successful eCommerce site in the world, without having to worry about stock, inventory, returns, customer service or logistics whatsoever.
Amazon handles all of that so that the only things you have to worry about are:
In other words, it lets you focus on the brand-building aspects of eCommerce, the parts you want to focus on because they encourage growth.
Amazon handles all the boring, fiddly stuff, and charges a fee for that privilege.
As a result, your margins when selling on Amazon FBA will be lower than on your own site, but your exposure to the market and potential conversion rates will be much higher.
After all: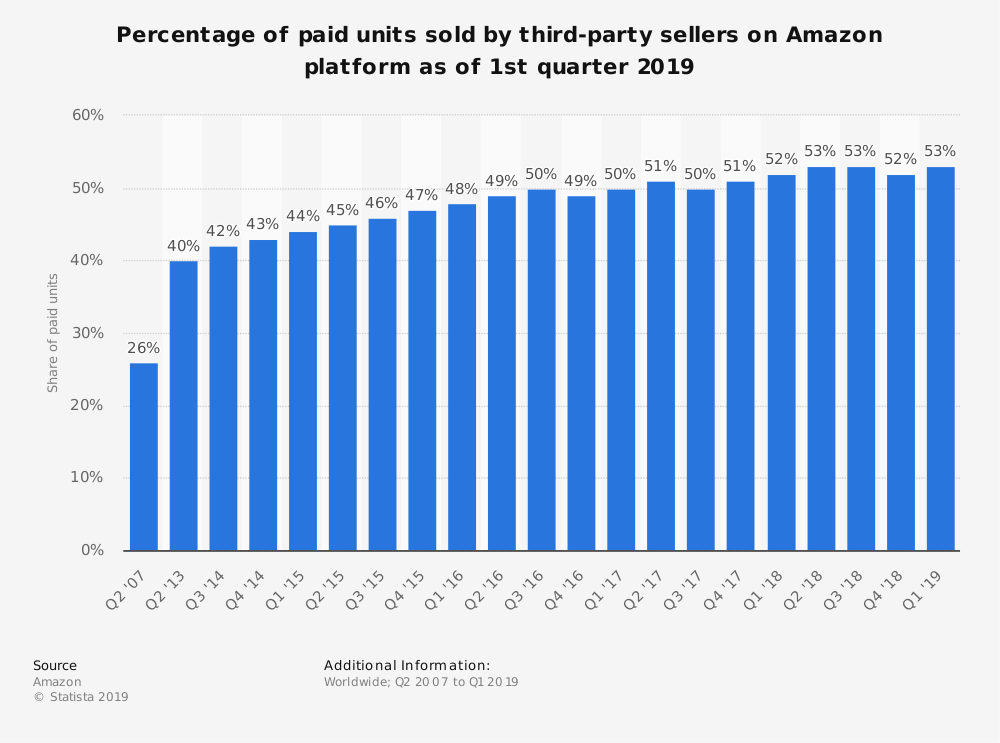 With these numbers in mind, we're sure you can understand why selling your products on Amazon FBA is a very good idea, even if your website is doing good sales numbers with better margins.
How Does Amazon FBA Work?
If you decide to sell your products via Amazon FBA, there will be a few hoops you have to jump through to make it work, but as long as you do everything by the book, it's a very simple process.
One of the most common questions we get asked is how to send products to Amazon FBA:
Shipping Your Product to Amazon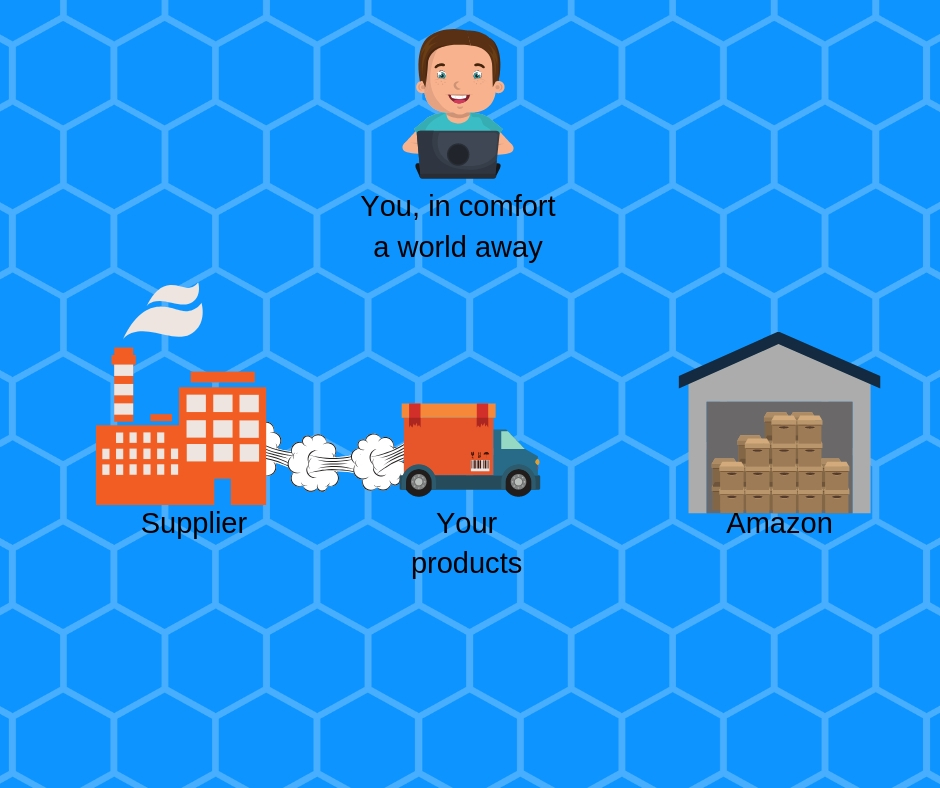 Once you've settled on the products you want to sell, it's time to ship them to Amazon to get stored in their warehouse.
In the case of private label products, you can get your supplier or manufacturer to send the products directly to Amazon, meaning you don't need to get involved at all.
You will need to provide full details to Amazon such as the number of products, the number of cartons, their dimensions and weight, the address the shipment is being sent from, etc.
You will also need a barcode to be attached to your items so that Amazon's warehouse staff can identify them:
Purchasing a UPC Barcode

Without a doubt, we would always recommend you buy your barcodes for Amazon FBA via GS1 (UK Link) (US Link).
This is the only official source of barcodes, and while many other sites offer them, there is a risk of them providing previously used barcodes or false ones which can lead to some serious issues or even your stock being misplace in Amazon's warehouse, for good.
Need More Help Shipping Your Products to Amazon?
Check out our complete pages on these topics with step-by-step guides on:
Rather let the experts handle your Amazon seller account so you can focus on product research and growing your brand?
Check out our Case Studies to see what we've achieved for others in your situation!
Adding & Optimising Your Amazon Listings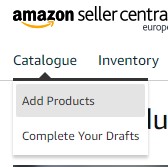 Of course, another crucial aspect of selling on Amazon FBA, arguably one of the most important, is optimizing your listings for the best possible conversion rate.
If you are completely new to selling online, we highly recommend checking out our guide on conversion rates in 2019 to get a solid understanding of this before continuing.
If you already know the basics of conversion rates, continue on:
Keyword Research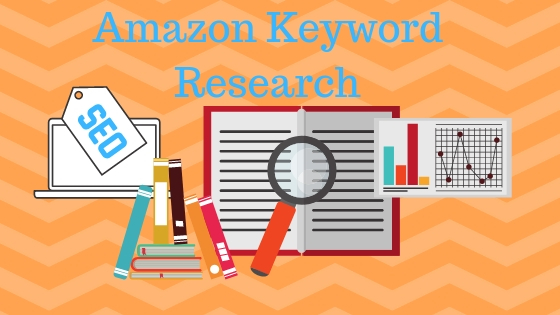 This seems to be the part people get wrong most often, but we struggle to see why, as it's pretty simple and the most important aspect by a large margin.
If you're not ranking for good keywords, your products won't sell.
If you're ranking for irrelevant or wrong keywords, your products won't sell.
Choosing effective keywords and ranking for them well is the foundation of doing well on Amazon, and if you can't do it, the rest is pointless.
We would highly recommend using an Amazon keyword research tool that is able to get live data from Amazon itself – our favourite is KeyworX.
Whether you're going with a tool like KeyworX or doing it manually, this video will break down the exact Amazon keyword research strategy that we've used to get hundreds of our clients to 1st place positions in competitive niches:
Optimising Your Bullet Points

Bullet points need to be written for humans first and foremost, as opposed to for the Amazon algorithm.
A good strategy is to make each bullet point focus on a specific benefit of the product – giving a reason your product is unique, then mentioning the benefit of that benefit…for example, your gardening gloves aren't just "hard wearing", they're "built for the outdoors with long-lasting materials so you'll never need to buy another pair!"
Remember that the vast majority of people won't read your listings in their entirety, so it's a great strategy to write the bullet points to be scannable, with the key features and benefits being immediately eye-catching.
If you need more help with your bullet points and product descriptions, our post on how to add a product to Amazon features a full breakdown of each step and includes screenshots of each step to make the entire journey as easy as possible.
Taking Product Photographs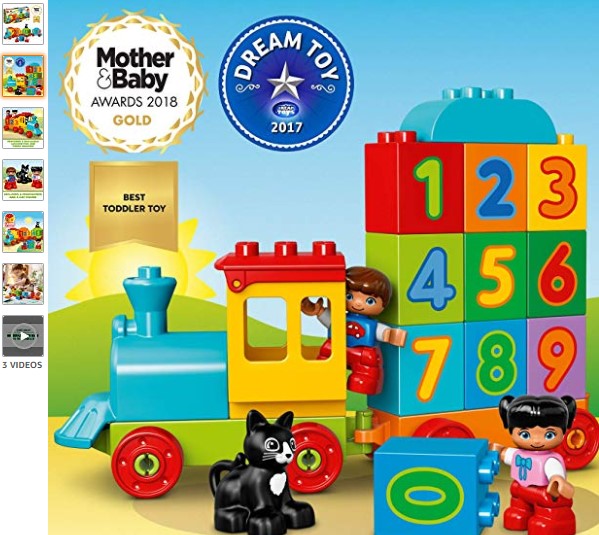 Product photographs are a crucial part of your product listing because many people will use them instead of your written descriptions to get an understanding of your product.
High-quality, professional photographs that show your product in detail are a must here, but you should also use close-ups, different angles, show your product in use in a realistic situation, and even use text to sell the benefits of your products in the images.
This avoids wasting space and ensures that potential customers who don't read any of the text in your listing are still aware of these benefits.
Our full guide to Professional Photography on the Cheap breaks down everything you need, from equipment and backgrounds to camera settings and hiring professionals, so give that a quick browse if you're ready to go more in-depth and improve your photography skills considerably.
Next up: the first aspect of your product listing any potential customers will see…it's a big one!
Creating & Optimising Your Product Title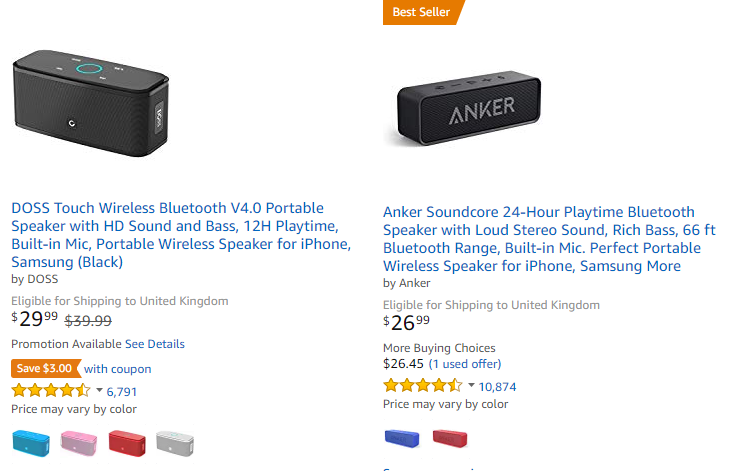 Be sure to put your primary keyword at the very beginning of your product title.
This will make it immediately clear to quick page scanners what you're offering and tells Amazon what you're prioritising too.
Outside of that, you should write for the reader and include as many details about your products and answers to questions they might have as possible.
Things like:
Color
Material
Brand
Size
Pack Qty
…can all help increase sales, as any confusion or uncertainty about exactly what you're offering will result in them simply browsing to the next product.
What Are the Pros & Cons of Amazon FBA?
The main benefits of selling on Amazon FBA include:
You can forget about logistics and customer service: All queries, returns, tracking etc is handled by Amazon so you don't need to worry about it
Better positions: since Amazon gets a decent cut off each FBA sale, they prioritise them and it is much easier to get a good rank with an FBA product than it is when fulfilling yourself
Amazon Prime and all of it's selling points work for you: Prime members can get your order delivered in one day, or even quicker in some locations. This is a huge benefit to the customer for obvious reasons, but it helps you too by increasing their chances of clicking purchase
Customer trust: Amazon is the biggest name in eCommerce and has spent decades and billions of dollars removing friction from their purchasing process. There isn't a name that's more trusted in online sales, and selling under that name means you benefit from that trust too.
As for the potential downsides of the Amazon FBA business model, they include the following:
More expensive: when you include the monthly professional account subscription, sales fees, potential storage fees if your products don't sell quickly, and other charges if applicable such as labelling and packaging charges – your margins can get really, really tight. For most, this is worth it for the extra orders but whether this is the case for you, only you can decide.
No access to customer contact details: Since Amazon handle all customer contact and queries, there is no opportunity to build an email list and begin a remarketing strategy here.
Branding: Amazon FBA products are sent out in generic Amazon packaging. If you only sell on Amazon this is likely a non-issue but if you sell products on your own website and use custom branded packaging, this might be a big downside for you, especially if the packaging has had a noticeable effect on brand affinity and repeat orders.
Is Amazon FBA Right For You?
Amazon FBA is likely to be right for you if you're a small startup or sole trader, as it allows Amazon to handle a lot of time-consuming, fiddly stuff such as refunds and shipping while you focus on sourcing new products, marketing, optimization, building your audience – things that contribute directly to growth and profit.
Since Amazon FBA can also fulfil your products through other channels, it can also be a huge benefit if you sell through multiple channels and want to set up a fulfilment network through FBA that will also benefit your other sales channels.
However, there are some situations where Amazon FBA definitely isn't for you, namely:
If your products have a small profit margin – the FBA fees will likely make them not profitable at all
Your products sell slowly/rarely – you will get stung by storage fees
The vast majority of your products are sold through other channels meaning you rarely go above 40 items per month (you'll see why in a moment).
How Much Does it Cost to Sell on Amazon FBA?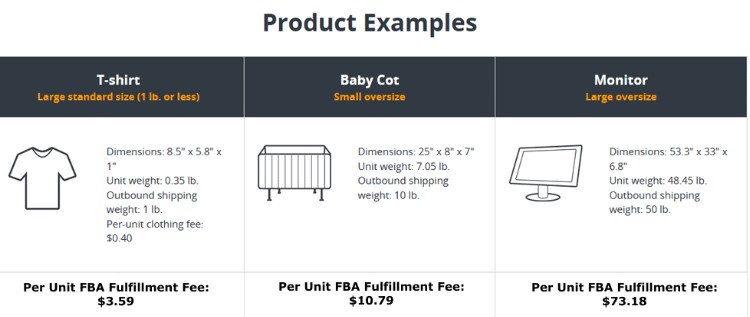 Selling on Amazon FBA is actually cheaper than you might think, and is certainly not a limiting expense, at least when you start out.
There are some extra fees for certain things, however, and you can get a bit more involved yourself with things like labelling in order to save some money, or you can pay a little more to let Amazon handle everything.
At least when you first start out, the only cost you'll have to worry about is whether or not it's worth signing up for a professional account.
Individual Seller Accounts vs Professional Seller Accounts
Individual accounts are free of charge to set up but have an extra $1 fee for each sale. This is the best option if you are just starting out or only planning to sell a few items per month (under 40).
Professional accounts cost $39.95 per month but have much lower selling fees. If you sell more than 40 items per month, this works out the cheaper option by far.
Amazon Warehouse Fees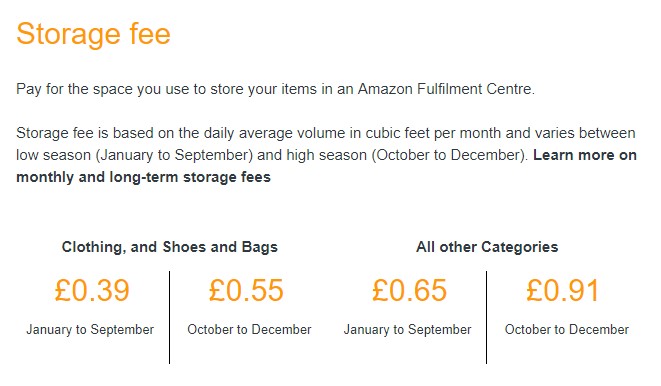 Amazon does charge inventory fees, but they vary quite a lot depending on the type of products you sell and the time of year.
If your products sit around in their warehouse and waste space without selling, you can expect to be stung by long term storage fees, which is why you have to do your research and make sure anything you send to Amazon FBA has a good chance of selling.
Other Amazon FBA Fees
Certain categories have higher sales fees, such as books and DVDs
Amazon will charge you shipping and handling for taking care of that stuff for you, but it is generally cheaper than you would pay for this yourself thanks to their huge logistics network

What Should I Sell on Amazon FBA?
There are plenty of product options and even several different ways to sell on Amazon FBA.
Here is a breakdown of the most common methods of selling on Amazon FBA:
Retail Arbitrage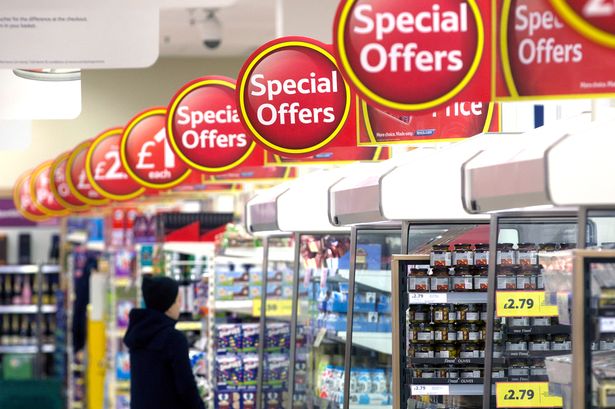 This is the act of finding cheap products in discounted sections of supermarkets, at garage sales and flea markets and selling them on Amazon one by one.
This is too time-consuming and the profits are too small for it to ever be scaled enough to become a sustainable business, but if you are looking to start an Amazon FBA business and don't have the investment capital to get started, this can be an amazing way to build it up while gaining valuable experience.
If you are particularly skilled at finding cheap products in your local area, the margins you can achieve might just surprise you too.
Books are a popular product for retail arbitrage as they are commonly available for $1 or less in some locations.
Wholesale Product Sourcing

This is when you buy previously existing branded products in wholesale to get them as cheap as possible, then sell them on Amazon for a profit.
It can be a good strategy to quickly make a good profit without having to worry about creating your own product, but chances are if it's a product with high demand, somebody is already selling it from the exact supplier you've sourced it from – meaning to offer it for cheaper than the competition, you will need to buy some seriously large quantities.
Private Label Products
This is when you research, design and manufacture your own products with your own branding.
It is by far the best way to sell on Amazon FBA as it allows you to have complete control over your product and find ways to make yours better than the competition.
Whereas it's the most time consuming and costly at the start, in the long run, this is by far the most scalable and profitable model and the one you should be aiming for, even if you need to use the other models first to work your way up to it.
In fact, once you're up and running, it quickly becomes the easiest method, since you only have to worry about your inventory levels and restocking, as opposed to managing tons of different products as you might with retail arbitrage.
Private label products also provide the best opportunity for passive income – if you can get several decent products set up, or one that's very profitable, you can make 4-5 digits per month in profit from just a few hours work per week.
How to Launch a Private Label Product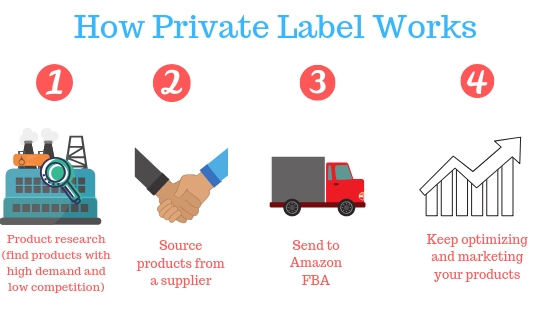 First, you need to do some in-depth product research and find a suitable product idea. It needs to be in demand, as low in established competition as possible, and ideally small enough to be easy and cheap to ship around the world. We recommend using a product research tool like JungleScout and our product research guide to make this as easy as possible.
Use Amazon product reviews to find anything about the currently existing options that make customers unhappy, and use this knowledge to make your own products better than the competition
Get your products made from a cheap supplier through a site such as Alibaba
Create a perfectly optimised product listing and send your products to Amazon
Rank your products using the tips below or purchase the world's only guaranteed product rankings that work every time
Continue to market and optimize over time to keep your rankings and keep improving your sales
Now that you understand everything about how Amazon FBA works and how to launch a product, the next question is how to handle the ranking situation.
Even if you do your product research as well as can be expected and launch your product into a niche where there isn't too much competition, you never know when some big players might be involved.
Getting a top ranking position in Amazon and keeping it is key to getting good sales numbers so let's take a look at that:
Gain Rank with Reviews & Sales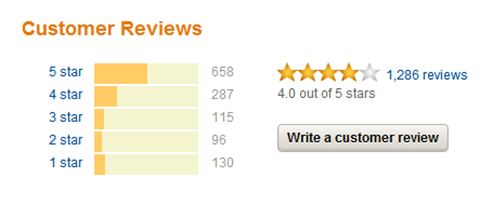 If you're interested in learning how Amazon's algorithm ranks different products and how best to optimize for it, our post on A9 optimization is by far the most in-depth piece on the topic on any website, and the largest post on this site in general, so dive into that for a complete understanding.
Otherwise, here are the main things to keep in mind:
REVIEWS and SALES
These are the two main metrics that show Amazon that your product is relevant to the search term a customer has input, and attractive.
After all, Amazon gets a cut from each order and they want to make as much profit as they can just as we do, so they only rank products highly if they have proven that they can sell well.
If a customer buys your product after searching a specific search term, your product will show up higher for that search term – it's that simple.
If they never do select your product from the results, instead being attracted to other options, you will be considered not relevant enough to that keyword and slowly drop out of the listings.
Reviews work the same way – if somebody searches a specific phrase, purchases your product, and leaves a positive review, this tells Amazon that you're offering exactly what somebody searching that phrase is looking for, which helps your rank.
Of course, the only way to build these positive reviews is to have a great quality product, well-optimized product listing that tells your potential customers exactly what to expect, and a follow-up email strategy aimed at encouraging positive reviews.
Learn more about how to encourage positive Amazon reviews here, or give this video a quick watch to learn more:
As for sales – if you have a great product and have followed all of the steps here well, it should begin to sell on its own and therefore build organic rankings.
However, if you are in a competitive niche or other product listings are considered more attractive, this may not be the case.
One ideal solution is keyword focused sales.
This is exactly what it sounds like – people search the search phrase you want to rank for, find your product, and purchase it. This increases your ranking for that search term, and several keyword focused sales in rapid succession can boost your product to the top position in a highly competitive search term quite easily.
We coined the phrase keyword focused sales ourselves, and while you may find other people online offering similar services, they are typically done via bots or multiple fake Amazon accounts with the same card details, which is against Amazon's terms of service and very unlikely to work.
We offer the only keyword focused sales service that works every single time because our keyword focused sales come from real, unique people, with each sale being seen by Amazon as a genuine order – because it is.
Check out our page on keyword focused sales to learn more or to rank your product to a first-page position as quickly as possible!
The following video breaks down our exact ranking process and shows how you can rank your product in Amazon and keep it there:
Would you rather find an Amazon management service to rank your products and boost your sales?
We are the #1 Amazon SEO agency and product ranking service, bar none.
With Amazon handling your logistics and returns and our expert team handling your listing optimization and product ranking, you'll never have to worry about the competition again – leaving your time free to find and perfect new products and scale your business!
Want to learn more?
Check out our Case Studies to see the insane results we've already achieved for our clients, or Request a Proposal to discuss your individual business, it's requirements, and what we could do for you!
Still want more information?
This video breaks down the entire FBA model in super easy to understand terms: